These Giant Clams Were Seized By Local Authorities
GIANT CLAMS – Locally known as "Taklobo", a massive number of giant clams weighing over 40,000 kilos were seized by the local authorities.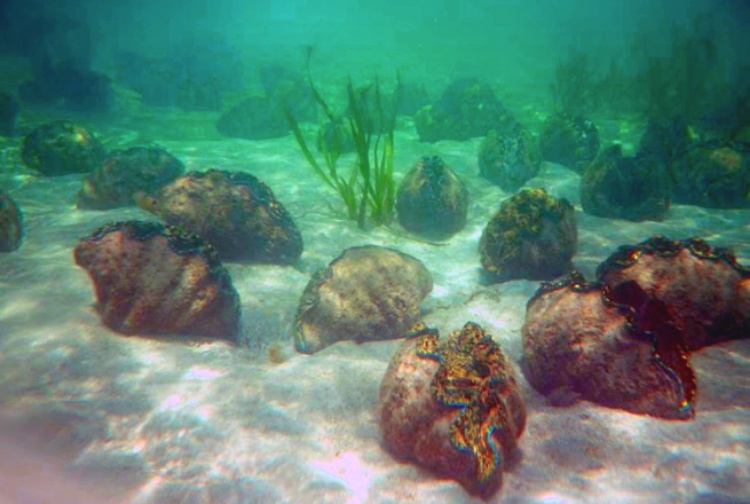 In relation to this, there were also reports of Giant Clams extraction done by Chinese marine vessels in Scarborough. The Philippine government reacted to the issue and sought to take legal actions.
Meanwhile, on a road side in Davao, a vacant lot was discovered where over 40,000 kgs of clams were found.
Authorities held the belief that these clams are supposed to be shipped outside the island.
There were so many clams that it could not be taken from one extraction site, a huge part of it is believed to have been extracted somewhere else.
Currently, a man capable of disclosing information and is knowledgeable about the clams is already under the custody of the National Bureau of Investigation (NBI).
Republic Act 10654 or the "Philippine Fisheries Code" states that collecting, selling, and buying giant clams is already prohibited by the state's law.
Giant Clams are considered vulnerable species – meaning that it can be soon endangered if current threats are continued.
This based on an article from GMA News.
Under section 102 of the Philippine Fisheries Code or "Fishing or Taking of Rare, Threatened or Endangered Species",
"It shall be unlawful to fish or take, catch, gather, sell, purchase, possess, transport, export, forward or ship out aquatic species listed in Appendix I of the Convention on the International Trade in Endangered Species of Wild Flora and Fauna (CITES), or those categorized by the International Union for Conservation of Nature and Natural Resources (IUCN) as threatened and determined by the Department as such."
All of Giant Clams' species are listed under Appendix II of the Convention on the International Trade of Endangered Species of Wild Flora and Fauna (CITES).
That is all there is to it, at least for now. We'll post updates as soon as we got them.
comment(s) for this post "Giant Clams In Davao Del Norte Taken By Local Authorities". Tell us what you think abut this post by leaving your comments below.