Young Parking Boy Who Spent his Money To Eat at Korean Restaurant Elicits Comments Online
A young parking boy who spent his hard-earned cash to eat at a Korean restaurant went viral and garnered various reactions online.
Nowadays, street kids usually perform different types of jobs just to earn a certain amount of cash for their daily cost of living.
One of them is a certain street boy who is working as a 'Parking Boy' to earn money. He saves his money and, recently, treated himself with delicious foods.
Facebook page "Yumgyeopsal-Baliwag Branch" shared the photo of a young boy who spent his money to eat Korean foods.
The social media page narrated that the parking boy frequently asks for a glass of ice tea from the restaurant.
One day, the young boy asked one of the waiters regarding the price per head and the staff answered P175.00 only for kids like him.
The kid returned with P175.00 and the cashier accepted his payment and then gave him free cheese and ice cream.
Here is the full story:
"BATANG PARKING BOY!

Lagi sya ng hihingi samen Ng ice, and ice tea 🤣 
And then one day he asked my waiter how much daw ba per head, since we have kids rate (4 ft above is regular price) and he's above 4 ft but he told him na 175 nalang pag kumaen sya, At bumalik nga ang bebe boy at May dalang barya total of P175.00 💕💕💕💕

Of course we accept his payment free cheese and ice cream😘😘 not because mukha kaming pera but to teach him that if he wants something he have to work for it.

I also learned that there's nothing wrong of treating yourself when it comes to food once in awhile don't feel guilty imagine this KID treat himself nga e. Tau pa Kaya!

YUMGYEOPSAL"
The social media users expressed their reactions to the post: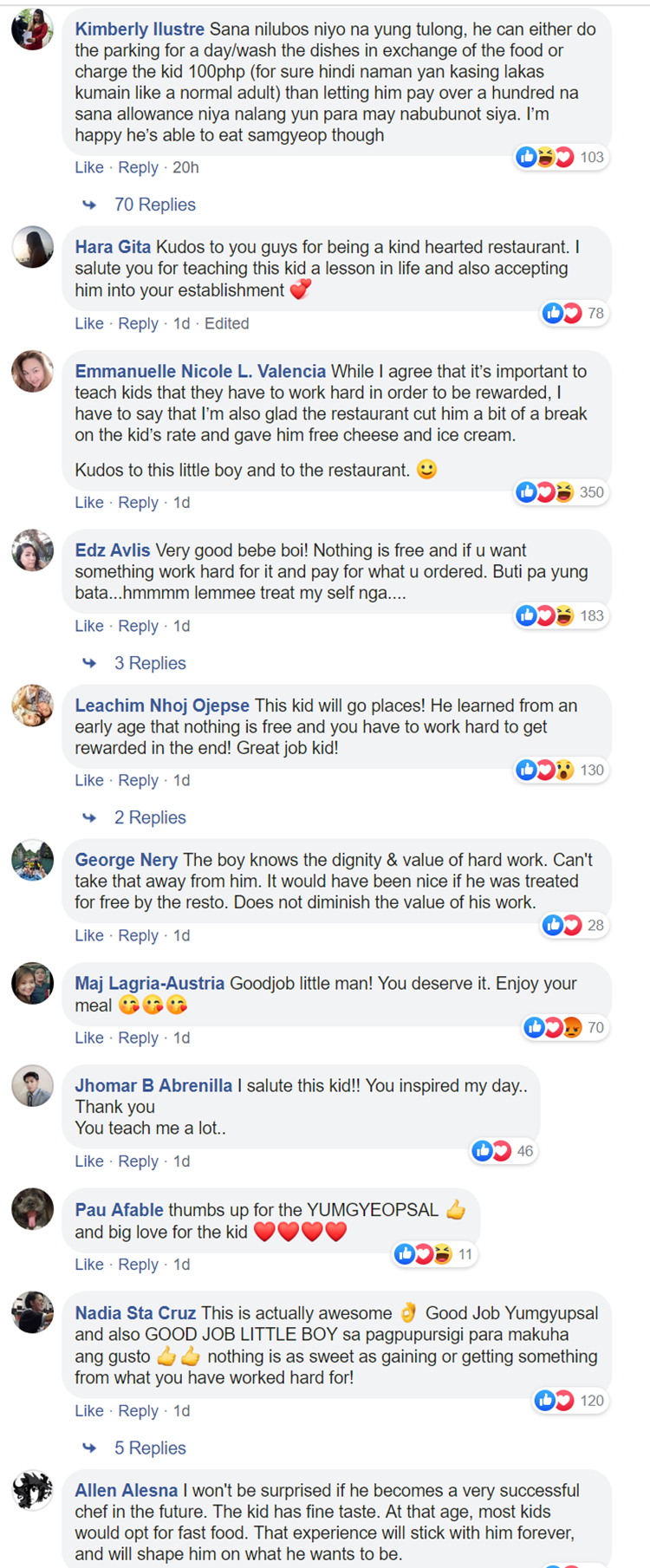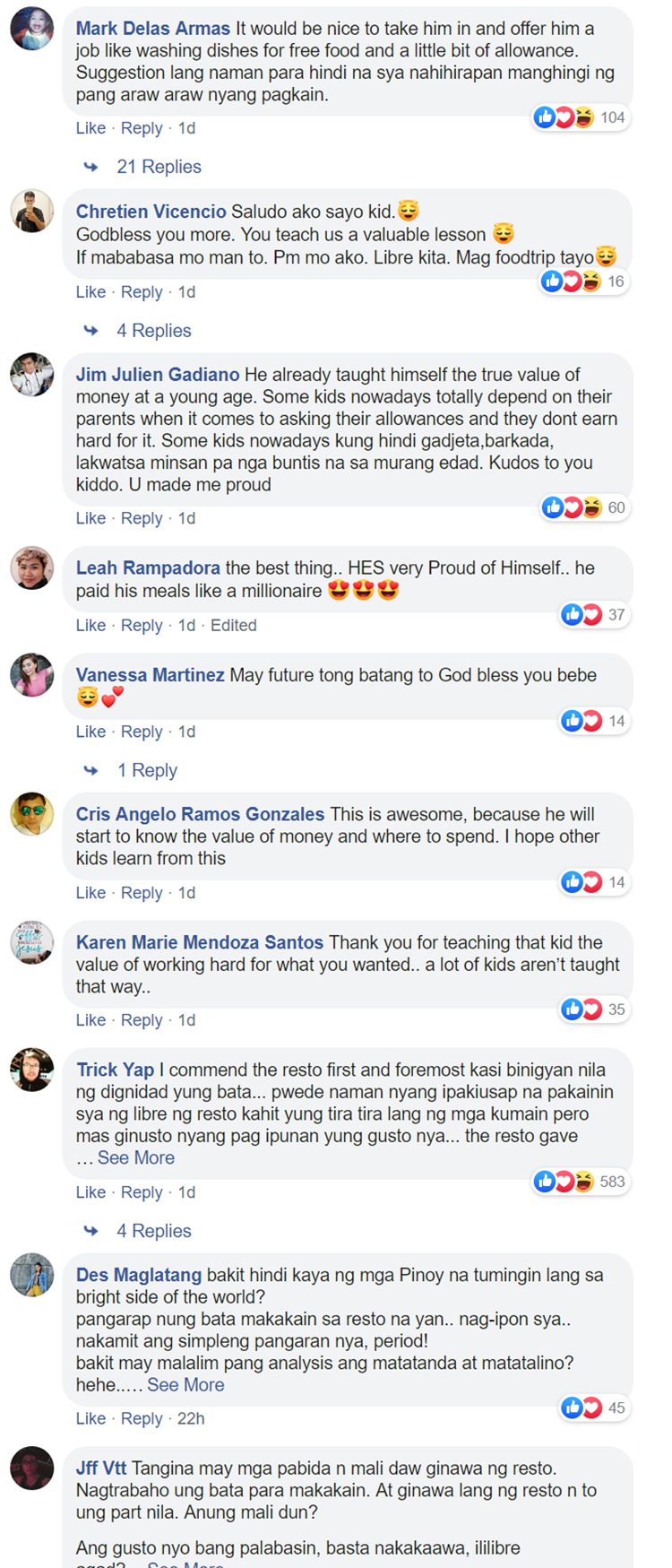 What can you say about this? Just feel free to leave your comments and reactions to this article.