Kai Sotto's Return To Batang Gilas Expected This June
KAI SOTTO – Following his decision to leave and chase his dreams of becoming an pro NBA player, Kai Sotto will return to play with Batang Gilas.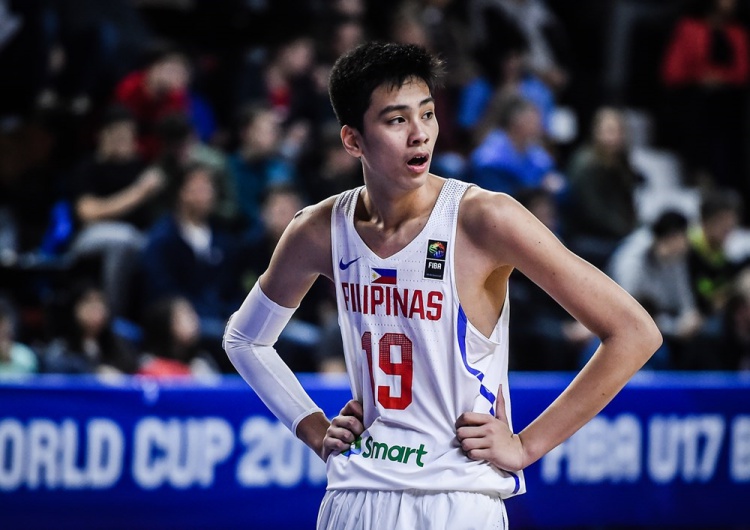 This upcoming Fiba Basketball World Cup 2019 will be on June 29 to July 7. For the under 19 category, Kai Sotto, AJ Edu, and Dalph Panopio will play with the Batang Gilas team.
FIBA World Cup games are some of the most anticipated sports event in the country. Looking back, in FIBA World Cup 2018, a chaotic brawl broke out between Philippines' and Australia's players.
This year, the World Cup will be held in Heraklion, Greece.
According to the head coach of the basketball team Batang Gilas Youth
Sandy Arespacochaga, Kai Sotto will return to the Philippines to joine the squad in preparing for the World Cup this June.
Alongside the team, Aj Edu – Filipino-Nigerian basketball player – will also play for the Cup. As well as the Filipino-Italian Dalph Panopio.
Aj Edu recently played for the NCAA Division 1 in the University of Toledo.
This is based on an article from Remate Ph.
Kai Sotto is currently at the United States continuing his training for his upcoming game in Europe. However, a former Ateneo Blue Eaglet said that he's ready to play for the 19-under category in the World Cup team that qualified after winning 4th place during the Championship in the 2018 FIBA Asia under 18 category.
AJ Edu and Dalph Panopio were also part of the Batang Gilas team who played during the 2018 FIBA Asia under 18 catergory.
For avid basketball fans, the actual games during the FIBA 2019 World Cup will be covered by several sports channels. As of now, we no longer have further details about the event.
That is all there is to it, at least for now. We'll post updates as soon as we got them.