China Pledged To Give 1 Billion Yuan To The Philippines
CHINA – The government of China promised to give 1 billion Yuan (Or 148 million dollars) to the Philippines.
Recently, President Duterte flew to the Great Hall of the People in Beijing to attend the bilateral meeting with Chinese President Xi Jinping. Where the two leaders discussed about China's Belt and Road Initiative.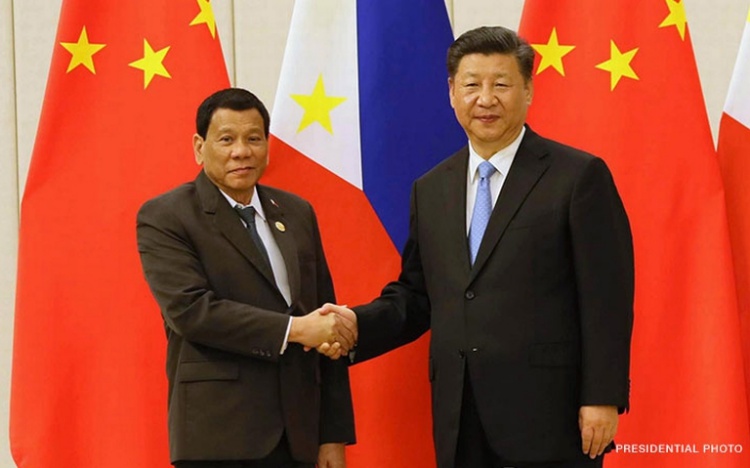 Malacañang announced last Thursday that a 1 billion Yuan commitment was made by President Xi Jinping as he and President Duterte are re-establishing strong ties.
This is based on an article from GMA News. According to the article,
In order to jumpstart economic growth in Luzon and Mindanao regions, President Xi Jinping apparently proved that China will give even more resources for the regions.
China also aimed to potentially promote Clark Green City by building an industrial park.
Presidential Spokesperson Salvador Panelo also revealed some information about the bilateral meeting.
According to him, President Duterte and President Xi Jinping talked about the Belt and Road Initiative or BRI of Beijing. Also, how can this help in improving the economic status of the Philippines.
President Xi Jinping also explained the vital part of BRI to China's connection with the Association of Southeast Asian Nations or ASEAN and Brunei Darussalam-Indonesia-Malaysia-Philippines East ASEAN Growth Area or BIMP-EAGA.
Meanwhile, Salvador Panelo apparently sees the initiative as an opportunity to strengthen our country's bond with China in his statement:
"We consider the BRI, as articulated by President Duterte, as another opportunity to renew and reaffirm our valued relationship, which we must continue to foster in the coming years with an aspiration that our fellow Filipinos will feel the true benefits of the PH-China relations."
China also pledged to keep the rice and fingerlings donations coming and eceive imported fruits from the Philippines. Filipino teachers may also start teaching English in China soon.
That is all there is to it, at least for now. We'll post updates as soon as we got them.
comment(s) for this post "China Pledged 1 Billion Yuan For The Philippines". Tell us what you think abut this post by leaving your comments below.