Westlife's Fool Again Lyrics & Video
FOOL AGAIN LYRICS – Here are the official lyrics and music video of the song "Fool Again" by Westlife.
One of the most popular Irish bands not only in their home country but in the whole world is Westlife. It is originally composed of Shane Filan, Nicky Byrne, Mark Feehily, Kian Egan, and Bryan McFadden.
However, McFadden left the group to do solo performances. Meanwhile, Westlife continued and recently made a comeback. Undeniably, one of the most beautiful songs of the Irish boy band is the song "Fool Again".
The said song talks about the shattered hopes of a person who was left behind and who thinks he could have done better if he only knew about the situation.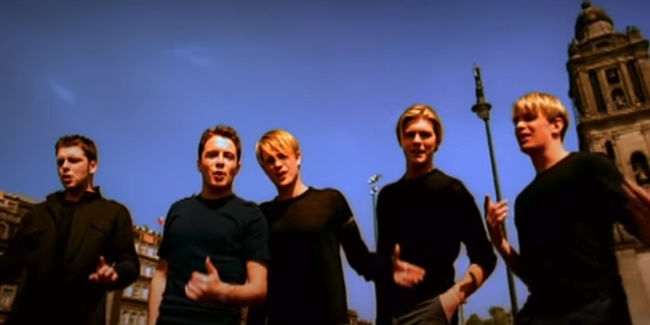 Here is Westlife's Fool Again lyrics:
Baby, I know the story,
I've seen the picture,
It's written all over your face
Tell me, what's the secret that you've been hiding?
And who's gonna take my place?
I should have seen it coming,
I should have read the signs
Anyway, I guess it's over

Can't believe that I'm a fool again
I thought this love would never end,
How was I to know?
You never told me
Can't believe that I'm a fool again,
And I who thought you were my friend,
How was I to know?
You never told me
Baby, you should've called me,
When you were lonely,
When you needed me to be there
Sadly, you never gave me
Too many chances to show you
How much I care
Ooh, should have seen it coming,
I should have read the signs
Anyway, I guess it's over
Can't believe that I'm a fool again
I thought this love would never end,
How was I to know?
You never told me

Can't believe that I'm a fool again,
And I who thought you were my friend,
How was I to know?
You never told me

About the pain and the tears
Ooh, If I could,
I would, turn back the time
Ooh yeah I should have seen it coming
I should have read the signs

Anyway, I guess it's over
Can't believe that I'm a fool again
I thought this love would never end,
How was I to know?
You never told me

Can't believe that I'm a fool again,
And I who thought you were my friend,
How was I to know?
You never told me
Here is the official music video of the song posted by Westlife on YouTube:
WATCH ALSO: Close Your Eyes Lyrics – Westlife