A relaxing vacay awaits you at Maayo Hotel in Mandaue City, Cebu.
MAAYO HOTEL – Are craving for a relaxing and wonderful vacation with your loved ones? That is exactly what Cebu's Maayo Hotel want to give you.
Once in a while, we all need to have some time away from stress and to do nothing but to enjoy and relax. Going to Cebu is one good way to do that. It is a haven of excellent hotels where you and your loved ones can enjoy a relaxing weekend.
"Reward yourself with a relaxing weekend – it's one of the best prizes for hardwork."
Aside from the St. Mark Hotel, another excellent hotel that awaits you in Cebu is the Maayo Hotel. It is located along Plaridel Street in Mandaue City, Cebu. It is the first and the only four-star hotel in the place.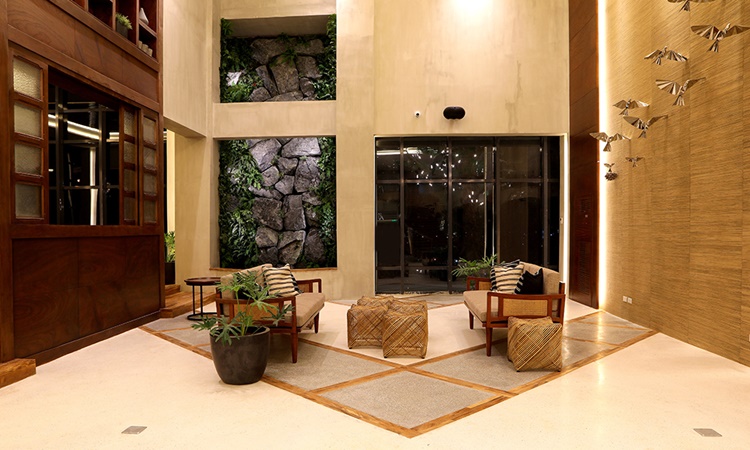 Maayo Hotel won't only provide you with a very comfortable stay and a tranquil surrounding but as well as with excellent dining choices. One of it is the Uma where you can enjoy delicious foods and drinks.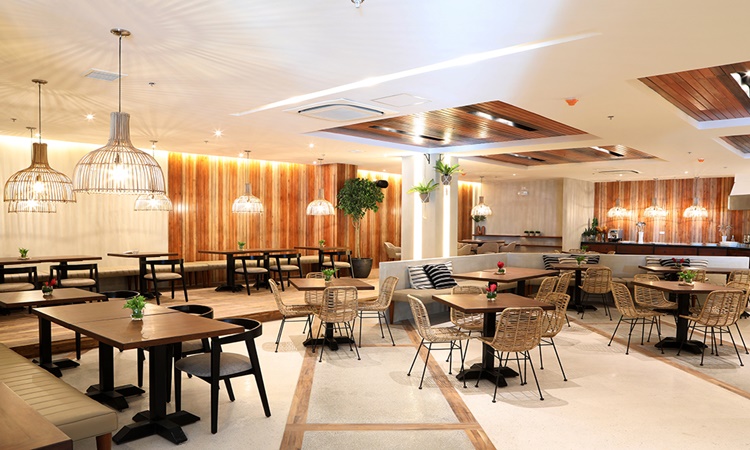 Aside from the Uma, you may also spend some mealtime at Dayun which also serves foods that never fail to delight the hotel guests and vacationers. You and your loved ones will surely enjoy mealtime in this restaurant.
Another excellent dining place at Maayo Hotel is the Ani where you can enjoy Filipino and Asian dishes that will surely fill your cravings for sumptuous foods. It has private rooms where you and your group can enjoy a more private mealtime.
Aside from the excellent dining choices, Maayo Hotel also has a pool and bar that never fails to satisfy guests and vacationers. The spectacular view, the soothing ambiance, and everything in this area are really relaxing.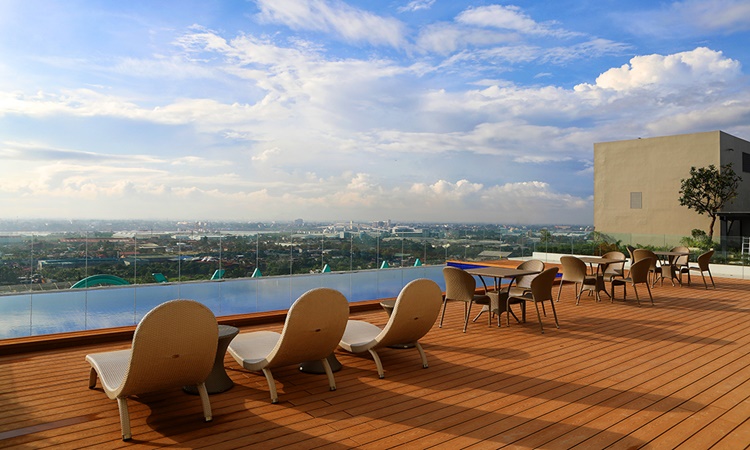 Maayo Hotel is not only an excellent place for vacations but as well as for event celebrations. It can also be a venue for business stuff like meetings, seminar, and conferences.
At the Maayo Hotel, you have lots of choices when it comes to which room to rent during your stay. All these rooms are designed for your comfort and relaxation.
Superior Room
The Superior Room is equipped with a comfortable bed, a 40-inch flat screen LCD television with cable channels, and coffee and tea-making facilities. Its bathroom is equipped with aroma-therapy toiletries.
Deluxe Room
A Deluxe Room at Maayo Hotel may either be equipped with twin beds or queen-sized beds. It is also equipped with a flat-screen TV with cable channels and coffee and tea-making facilities. Its bathroom also has aroma-therapy toiletries.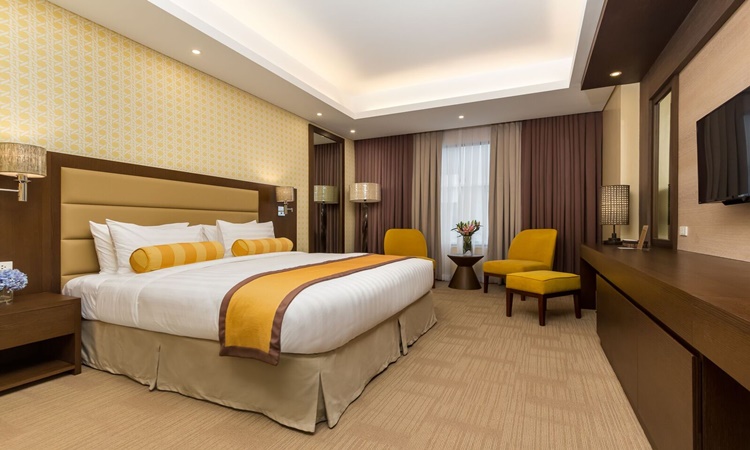 Family Room
The family room has a total space of 53 square meters. It is equipped with comfortable beds, a 40-inch flat screen LCD TV, and a mini bar with locally-produced minibar items. Its bathroom is also equipped with aroma-therapy bathroom toiletries.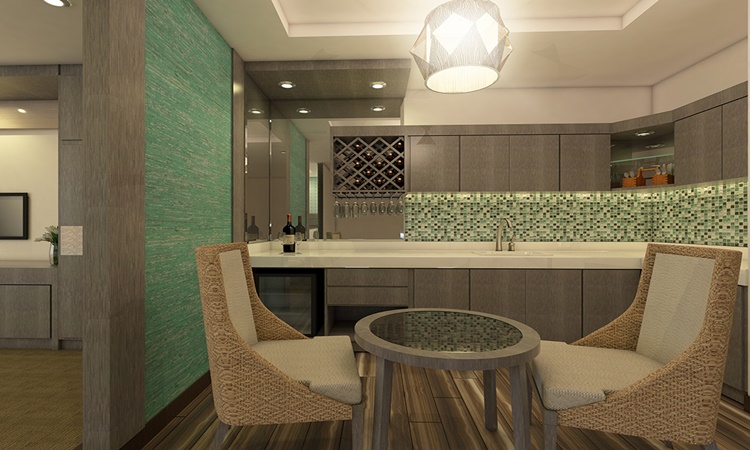 Are you planning to visit Maayo Hotel anytime soon? Feel free to explore the hotel's website for contact details.
How to get there?
To get to the island of Cebu, simply book a flight to Mactan International Airport. Taking a plane travel to Cebu is the fastest way to get to it. You can inquire among several airlines for affordable plane tickets to Cebu as there are several of them that offer MIA-bound flights.
comment(s) for this post "Maayo Hotel In Cebu: Where Calmness, Relaxation Await You". Tell us what you think abut this post by leaving your comments below.