Senatorial Candidate Florin Hilbay Shared A Video On How To Show His Back
FLORIN "PILO" HILBAY – In a 12-second video of the Senatorial Candidate, he samples how to strip his back by removing his shirt entirely.
Recently, SAP Bong Go has been in an argument with several senatorial candidates. This was after an Alyas "Bikoy" revealed in a viral video that the Special Assistant to the President allegedly has a dragon tattoo.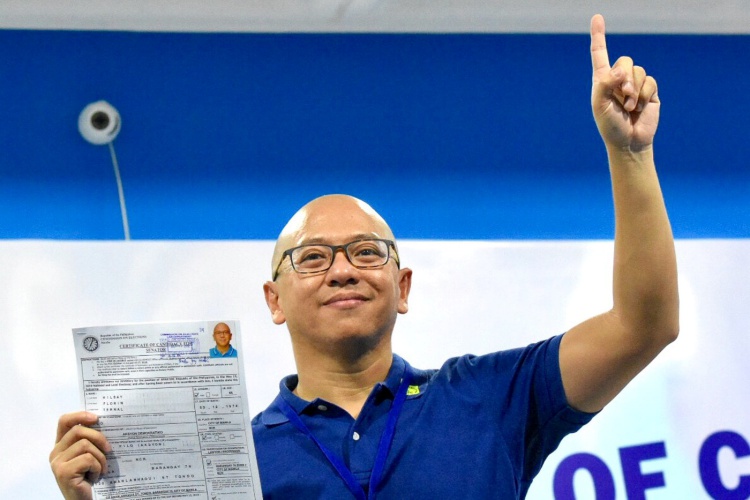 The alleged dragon tattoo they say, is a proof of his involvement to drug syndicates. In a previous article, Paolo Duterte also refused to strip his back.
In the viral video entitled "The true narco list", the narrator himself as a former member of the syndicate. He also revealed several information about SAP Bong Go.
Here is a preview of the viral video:
Including his real name, alleged involvement in the drug syndicate, and that Bong Go has a number from his codename allegedly tattooed on his back. The alleged code is "COATLIBRA-0018".
Following this, numerous senatorial candidates have been challenging Bong Go to show his back to disprove the allegations.
To answer this, SAP Bong Go slightly lifted his shirt up to show a part of his back during his campaign at San Pedro, Laguna. He did so to disprove the allegations about him having a tattoo.
This is according to a report from Radio La Verdad. In the article, it was stated that SAP Bong Go released this statement:
"Hindi pa po ako nagkaroon ng tatoo kailanman sa  buhay ko balat po marami ako sa likod "
Unconvinced, Senatorial Florin "Pilo" Hilbay shows how to remove his shirt to reveal his back in a Twitter post by Yoly Villanueva-Ong.
Posted no more than 11 hours ago, the video now has 4000+ likes and still counting.
The post also received 500+ likes and was retweeted 100+ times.
That is all there is to it, at least for now. We'll post updates as soon as we get them.