Diamond Suites Cebu is one excellent place to stay at during your Cebu escapade.
DIAMOND SUITES CEBU – Cebu is one of the best places to travel in the Philippines. You don't have to worry about where to stay if you don't have relatives there, it has lots of excellent hotels that can accommodate you just like the Diamond Suites Cebu.
Aside from the Sugbutel Family Hotel, another excellent haven that awaits you in Cebu is the Diamond Suites Cebu. You and your loved ones will surely have a relaxing vacation here.
"Don't wait for free time, make free time rather."
Diamond Suites Cebu is located in No.8 Apitong corner Escario Street, Cebu City, Cebu. It is a hotel that is like a "home away from home".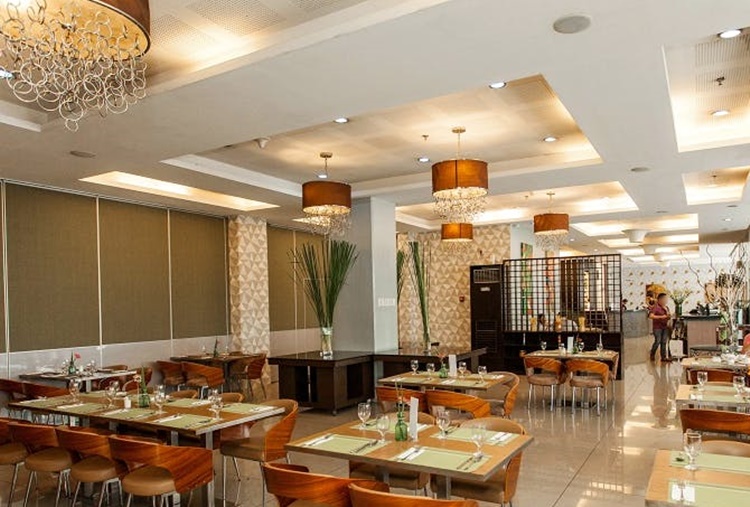 Diamond Suites Cebu does not only offer a good room with a comfortable bed but as well as a vacation wherein your cravings for delicious foods will surely be fulfilled. You will surely love the tasty foods just like the grilled lechon in Grain Restaurant.
Aside from the grilled lechon which never fails to capture the taste of the vacationers, there is a wide array of food choices that Grain Restaurant in the hotel offers. There are also sweet treats that are perfect for dessert lovers.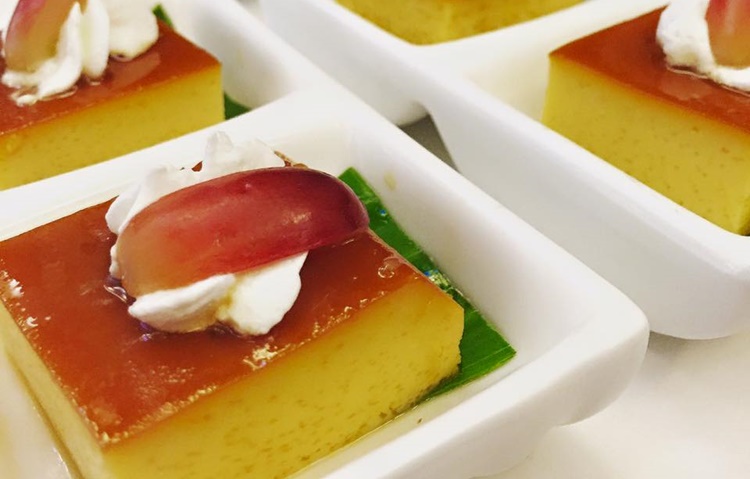 Diamond Suites Cebu is not only an ideal place for vacations but as well as for conferences and special events. The hotel has a hall where seminars and other celebrations can be held and made even more private and special.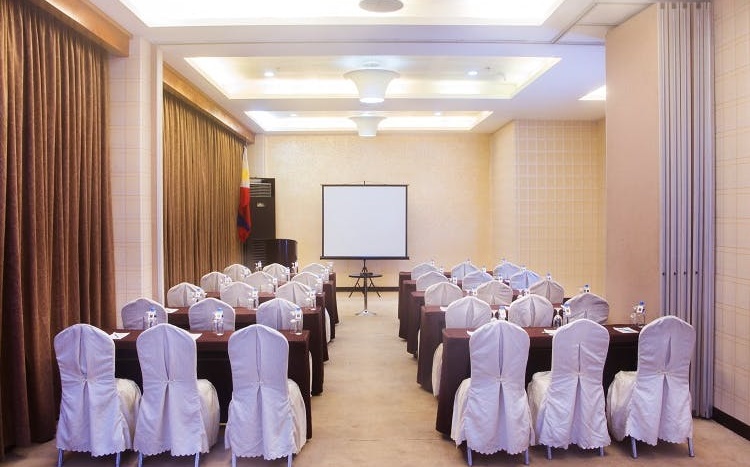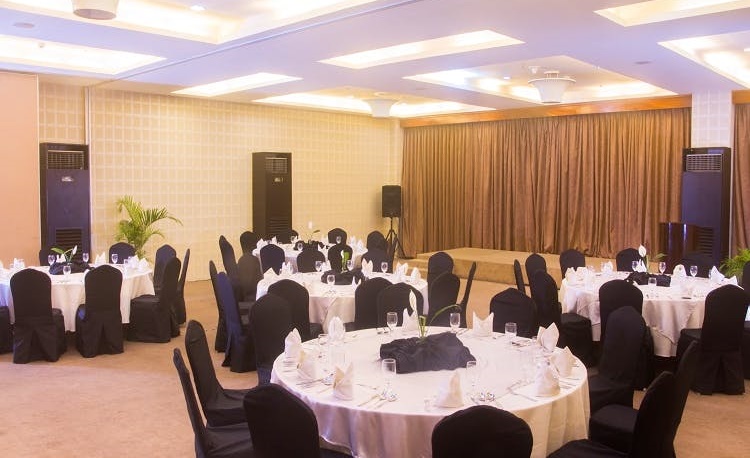 Diamond Suites Cebu has several rooms that were really designed to give guests and vacationers a relaxing stay at the hotel.
Superior Room (Maximum Occupancy: 3)
The Superior Room at Diamond Suites Cebu is equipped with either two single-sized beds or one double bed.
This room is air-conditioned and has a mini-refrigerator, a phone, and a television with both local and international satellites. It has a bathroom with a bathtub and a hot and cold shower.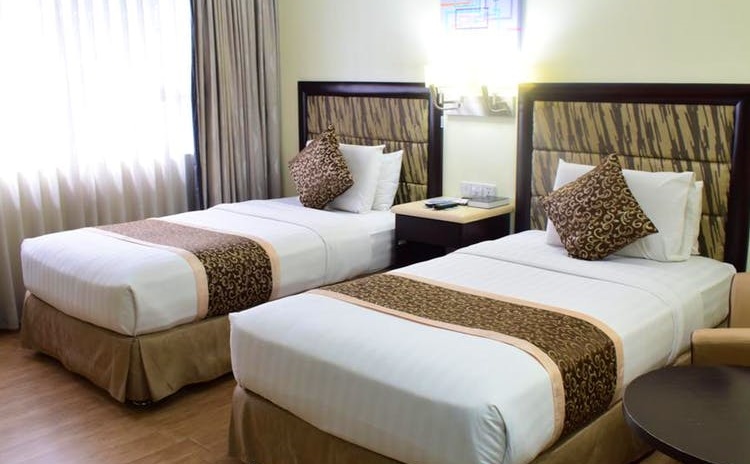 Deluxe Room (Maximum Occupancy: 4)
This room is equipped with two double-sized beds. It has an air-conditioning unit, a television with local and international satellite, a mini-refrigerator, and a phone. Its bathroom comes with a bathtub and hot and cold shower.
Are you planning to inquire the room rates at Diamond Suites Cebu? Feel free to visit the hotel's official website for the contact and booking details.
How to get there?
The fastest way to get to Cebu where the Diamond Suites Cebu is located is through a plane travel. Simply book a ticket that is off to Mactan International Airport.