Here's Catriona Gray's Open Letter To All Women on the Occasion of International Women's Day
INTERNATIONAL WOMEN'S DAY – Miss Universe 2018 Catriona Gray gave an open letter for all the women on the celebration of International Women's Day.
The whole world is celebrating International Women's Day. Following a previous article, hundreds of Davaoeños from different sectors gathered and celebrate the event.
Aside from that, the Metro Rail Transit (MRT-3) gave free rides to all the women in celebration of the International Women's Day.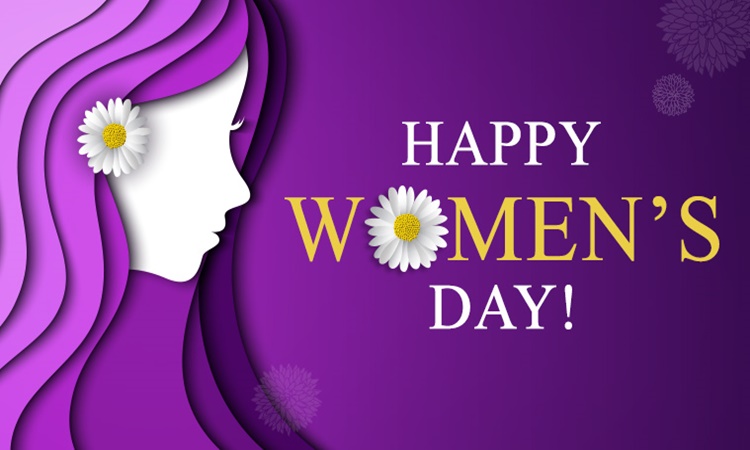 Meanwhile, Miss Universe 2018 Catriona Gray gave an open letter addressed to all the women published by the Love Yourself organization.
The beauty queen and the non-profit group chose to promote the HIV/AIDS awareness and her other advocacies.
On Catriona Gray's introduction, she greeted all the females on the celebration of the International Women's Day.
"To All the women of the universe, Happy International Women's Day!"
Here is the rest of Miss Universe 2018's message released to Philstar:
"Although today, messages of community, reflection and empowerment will fill your feeds and timelines, I want to add a message that, as a woman you may have thought doesn't really apply to you. But it does. HIV/AIDS knows no gender, sexual preference or lifestyle. It can affect anyone and it does. But, the message I want to share today is not one of fear. In writing this, I want to create a safe space of learning, acceptance and empowerment – for all women on the front of HIV/AIDS.
This subject is one that strikes a personal cord for me as I have lost a friend due to AIDS-related health complications who was only 26 years young. Now writing this, age 25 myself, I can't imagine having my life, or a life of someone close to me taken by this health condition. It's heart breaking. To the women reading this, I do not want your life to be taken or defined by HIV/AIDS. To change and uplift the world for women and all people, we need to be around to make change happen. So say that we're in this together. Let's protect and love ourselves.
The first step is to get tested. I know it can be daunting. I've been there too – so I recorded the whole experience to show that if I could do it – so can you (the video is on my YouTube channel). Take my lead as you brave your first HIV test, and the succeeding ones, until it becomes a normal part of your health routine. Whatever the outcome may be, I want to emphasize that HIV is just a status: it doesn't define you as a woman, more so as a person.
Apart from the fact that you can protect yourself from contracting HIV with the available methods, you should know that HIV is a manageable condition. If you are HIV negative, keep that status by practicing a safe and healthy lifestyle and by continuing with your HIV testing; and if you are diagnosed HIV positive, you can avail of free counselling and HIV treatment given by your government and/or even non-government organizations who are active in this cause, and of course, further take care of yourself. You have to remember that there is life after HIV if you regularly take the appropriate medicines. You can still live a normal, happy and active life.
I've often been asked what's the best part of being a woman in 2019, and my answer is that we (women) are beginning to come together in communities and build each other up – because it's really when we combine our voices together that we begin to break barriers. But it doesn't just end at looking after ourselves, we need to gain further support from well-off countries to help our generation fight off this epidemic. Let's do our part. I'm optimistic that if we raise our voices together, we can create change, because every one of us is affected by HIV. Let the power of women create the ripples of positive change in our larger community and transpire all over the universe.
As I end this letter, let me share you the words of one of the most inspiring ladies on this advocacy – Elizabeth Taylor once said, 'It is bad enough that people are dying of AIDS, but no one should die of ignorance.' Let's continue to educate ourselves, our communities and one another, as we move forward to champion this cause.
As we endeavor a new beginning together this Women's Month, I hope that my fellow Filipinos, Catrionians and supporters from all corners of the universe could help me spread more awareness, not just about HIV, but to all the causes that concern all women. Together, let's uplift their spirits – for whatever journey they choose to pursue.
Much love and light,
Catriona"
What can you say about this article? Leave your comment and reactions below.
READ ALSO: Women's Day Success Stories Of 4 Pinays Through YouTube
comment(s) for this post "International Women's Day: Catriona Gray Gives Open Letter To All Women". Tell us what you think abut this post by leaving your comments below.