Big Brother Reacts Over LouDre Kiss
LOUDRE KISS – Andre Brouillette received frank words from Big Brother following "passionate kisses"
Pinoy Big Brother adult housemate Andre Brouillette is dubbed as the "Amazing Alo-Hunk ng Hawaii" due to his appearance and physique.
Love birds Lou Yanong and Andre shocked a lot of viewers and their housemates after their passionate kisses inside the prominent house.
LouDre got drunk and lost their self-control then end up kissing each other several times.
Following a previous article, Andre Brouillete expressed his apology to Lou Yanong over the passionate kiss during the pool party.
"I'm sorry for going out of hand with it. It was too much," Andre said to Lou.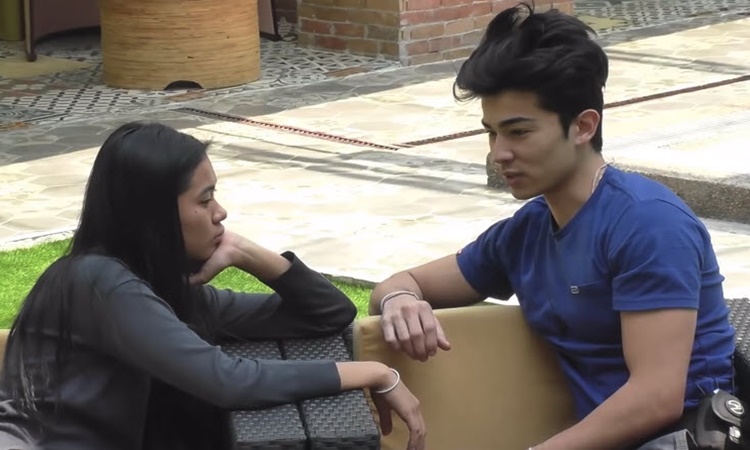 Meanwhile, "Kuya" said some frank words to Andre Brouillette regarding the controversial kiss.
LouDre kiss became trending and garnered negative reactions from the netizens so as the housemates inside the Pinoy Big Brother house.
A day after the LouDre kiss, Andre talked to the owner of the house and said he's sorry for the unnecessary action.
Andre Brouillete clarified that he had no intention to kiss Lou Yanong yet until she became his girlfriend.
"I told myself one thing: I didn't want to kiss Lou until she was my girlfriend. And I want to ask her to be my girlfriend later sa labas once I get to know her in the real world"
"After drinking kagabi, I kissed her. It shouldn't have happened. I just want to say I am so sorry because I drink way too much… I don't want to rush things…"Andre added.
Based on the video, "Kuya" told the housemate from Hawaii that he must think before taking any actions because it might hurt other people. Big Brother also said that there are things that can be done without hurrying up.
"I Care about all my housemate at ayaw ko silang masaktan. Isipin mo rin na lahat ng actions ay may roong consequences"
"Walang masama sa page-enjoy o sa pagkakasiyahan but be careful also, Andre take it slow," Kuya concluded.
What can you say about this article? Leave your comment and reactions below.