Lowering The Age Of Criminal Liability Sparks Various Social Media Attention
SOCIAL MEDIA – The social media gave various reaction regarding the lowering of criminal liability age.
The Republic Act No. 9344 or otherwise known as the Juvenile Justice and Welfare Act of 2006, the age of criminal liability was initially set at 15 years old before certain amendments happen.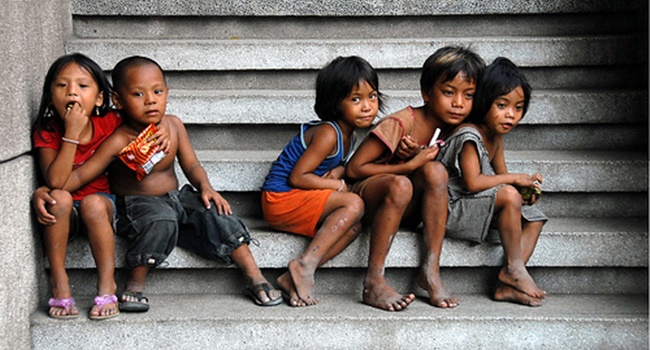 The House of Representatives, with the help of House Speaker Gloria Macapagal-Arroyo, approved that the age of criminal liability will be lowered to 9.
The Council for Welfare of the Children gave their reaction, saying that the approval is a short-sighted solution, urging lawmakers that they should focus more on strengthening the laws instead of lowering the age.
Doing so, according to them, will pass the blame on children rather than addressing the root causes that drive them to engage in criminal activities.
This made the social media gave their various reactions as some would agree to the lowering of age while others say otherwise.
Here are some of the netizens' comments:
Lowering the age of criminal responsibility fails to address the root causes of the problem: poverty, lack of parenting support programs, access to education and other social services.

#ChildrenNotCriminals #TulongHindiKulong
Thank you to @UNICEF for this crucial reminder: the lowering of criminal responsibility to 9 years old is #Philippines new dangerous and potentially deadly proposal. Just shameful.

Agnes Callamard @agnescallamard on Twitter
To avoid circumventing the Law by exploiting the minors most likely the adults should take the brunt ! #Justifiable isn't it ?

Ramon tan @myongerism on Twitter

The existence of child syndicates has virtually nothing to do with the minimum age of criminal liability. If child syndicates are the problem, strictly enforce anti-trafficking laws and strengthen child protection and development programs. #ChildrenNotCriminals #JailNoChild

Sanny @sannytbreak on Twitter
Ironic how the government is willing to imprison a 9-year-old, but, can't put a 90-year-old lady guilty of graft and corruption behind bars because of her so-called, "health condition".

#ChildrenNotCriminals #JailNoChild

Cammy @kyamie_ on Twitter
How would you react to this? Let us know about it.
For more news and updates, follow us on Twitter:@philnews_phand Facebook:@PhilNews
comment(s) for this post "Lowering Age Of Criminal Liability Entices Social Media Reaction". Tell us what you think abut this post by leaving your comments below.