How true is it that Asian countries petitioned against half-blooded Pinays in Miss Universe?
Allegedly, several Asian countries petitioned against half-blooded Filipina beauty queens to join Miss Universe.
As Catriona Gray, half-Filipino, half-Australian, was recently hailed as the Miss Universe 2018, the alleged petition came out.
It can be recalled that Miss Universe 2015 Pia Wurtzbach from Philippines was also a half-blooded Pinay. Her father is a German.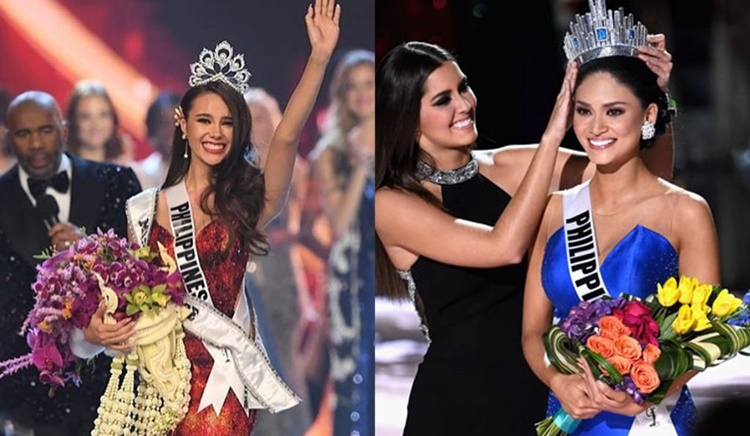 All in all, it was said that there are 16 countries who signed the said petition, 8 of which are from Asia.
According to The Philippine Pride, here are the countries who petitioned against half-Pinays in Miss Universe:
Thailand
Vietnam
Nepal
Indonesia
South Korea
Poland
Barbados
Costa Rica
Jamaica
Belgium
Egypt
Haiti
Honduras
Lao
Mongolia
Myanmar
These countries, allegedly wants the MUO to ban half-blooded Filipinas to join the pageant.
It was said that Mongolia expressed this sentiments:
"We want to bring the pureness of Mongolia in front of the world to see and this can only be achieved by one of our own pure-blooded contestants. It is an unfair disadvantage for us if other country uses half-breed and half-native contestant. The essence of Miss Universe will be tainted with uncertainty soon if we continue this unfair practice."
Other Asian countries such as Vietnam and Indonesia echoed the same complaint.
This is the reported statement from Indonesia:
"We really think it is an insult not only to the organization but to the whole Asian region. The Philippines is the only Asian country to use half-Filipina contestant in the last five years. There is no law that has been violated but it is ethically unacceptable."
In line with this alleged petition from 16 countries, Miss Universe chairwoman Paul Shugart, reportedly expressed this statement:
"We are looking into this kind of possibilities and we respect all country-members. If there are multiple complains then we have to take action. No final decision has been made so far."
What can you say about this?
Note: Philnews is still looking for further proofs about this issue.
Update:
Rappler's fact check stated that it is not true that Miss Universe will ban half-blooded Pinays to join the pageant.