This is why the daring 'Glorious' movie teaser of Tony Labrusca and Angel Aquino went viral
The daring movie teaser of Glorious which features the unlikely tandem of Tony Labrusca and Angel Aquino went viral.
Netizens are talking about the theme of the movie and how the stars played their role.
Several of social media users expressed their thoughts about it.
The movie is about the May-December love affair between the characters of Tony Labrusca (Niko) and Angel Aquino (Glory).
Tony is 23 and Angel is now 45 years and they are perfect to portray the roles of lovers with 30-year age gap in the movie.
Their tandem is definitely not the conventional love team of teen stars or reunion of former onscreen partners.
In the movie, the relationship of Niko and Glory was faced with the judgement from the people around them.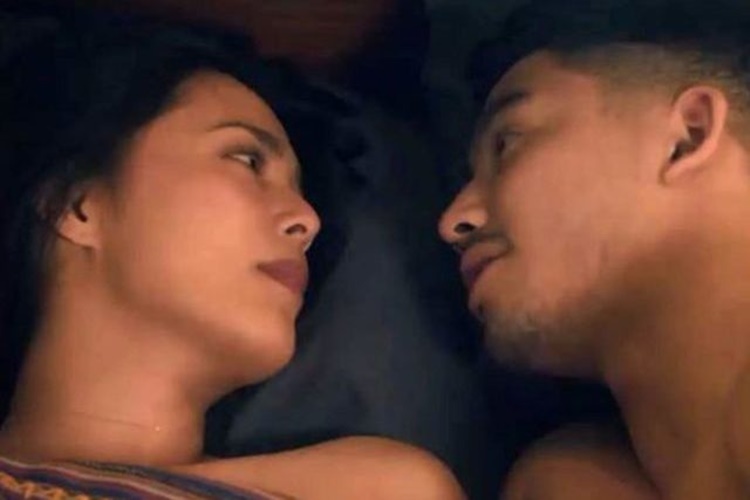 However, the teaser showed how they handled the situation. Could this mean that 50 is the new 20?
Check out the teaser of Tony Labrusca and Angel  Aquino's Glorious movie.
With this kind of theme in the movie and how the teaser gave a glimpse of what could be expected, the attention of netizens was captured.
Based on the article published in Cosmopolitan, here are some of the comments from netizens about the daring teaser.
There were those who were surprised but some commended the tandem of Tony and Angel.
My timeline is full of Angel Aquino and Tony Labrusca. Who can blame the people though?

The trailer was Glorious.

— Bea Galupo (@bealoupatrishe) November 4, 2018
Peak queer culture is not choosing between Tony Labrusca and Angel Aquino because you want them both.

— Thomas Sison (@reallythomsison) November 4, 2018
OH MY GOD. TONY LABRUSCA AND ANGEL AQUINO'S PAIR UP AND KISSING SCENES 😲 I AM SHOOKT TO THE CORE 😲😲🔥https://t.co/4soi34X6Xq

— sasha (@saishsizzle) November 4, 2018
Furthermore, some netizens noticed that Angel seemed to have found the fountain of youth.
READ ALSO: Tony Labrusca Reveals Mysterious Experience In His New House
In fairness kay angel, she may be 45 but heck she looks way much better than ladies in their 20s and 30s. The smooth skin, the classic beauty that never fades only a few achieve in their lifetime. Doesn't even look like techno had a hand in it.#GloriousOfficialTrailer

— Ela (@Purple_Ela) November 4, 2018
Sobrang big dick energy talaga si Angel Aquino this is the universal truth i dont make the rules stream god is a woman

— red (@ReddieFerdie) November 4, 2018
I aspire to be this beaut when I'm forty #GloriousOfficialTrailer pic.twitter.com/EM6vIYWGg3

— manu ✨ (@manuudale) November 4, 2018
Angel Aquino is so hot for her age??? grabe??? tita choke me tita????? paki sampal ako kahit ilang beses??? pic.twitter.com/6Be2BMQPJG

— spicy chicken joy (@aiansalaysay) November 4, 2018
Not only that, there were also those netizens who noticed the kissing scenes of Angel Locsin and Tony Labrusca.
READ ALSO: Meet Angel Aquino's Two Beautiful Daughters, Iana And Thea
Angel Aquino and Tony Labrusca's tongue to tongue action, though pic.twitter.com/8LcGnSRQ3I

— Ramon Carmona Jr.🏳️‍🌈 (@Montiliciouss) November 4, 2018
Tony Labrusca: "Sarap??"
Me: "Sherep"#GloriousOfficialTrailer pic.twitter.com/nVb509fka7

— Alex's (@Kris__tala) November 4, 2018
"anong weakness mo?"

Aggressiveness po ni Tony Labrusca & his tongue charot.

— mark geronimo (@markgeronimo_) November 4, 2018
READ ALSO: