Trillanes Faced With Complaints Filed by Paolo Duterte, Brother-In-Law Atty. Manases Carpio
PAOLO DUTERTE – Former Davao City Vice Mayor Paolo Duterte and his brother-in-law Attorney Manases Carpio filed complaints against Senator Antonio Trillanes IV.
The amnesty granted by former President Benigno 'Noynoy' Aquino III to Sen. Antonio Trillanes IV was revoked by Pres. Rodrigo Roa Duterte. According to Malacañang, the Senator failed to meet the "minimum requirements".
It was in 2011 when Sen. Trillanes was granted amnesty. He is one of the protesters under the administration of former Pres. Gloria Macapagal-Arroyo.
Currently, Sen. Antonio Trillanes IV is under the custody of the Senate. For his part, he previously assured that he won't escape or resist arrest. According to the Senator, no evidence can be found against him.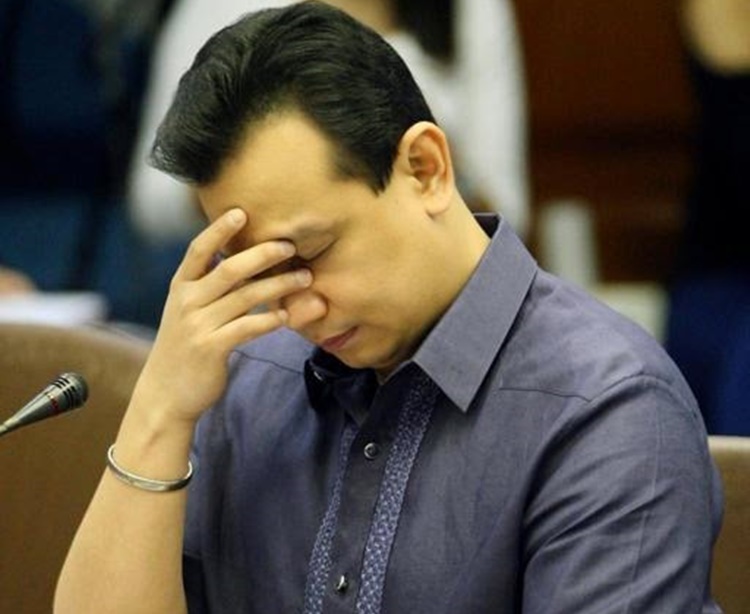 Based on a report on Inquirer, amid the amnesty grant issue, Sen. Antonio Trillanes IV is faced with other complaints. Presidential son and former Davao City Vice Mayor Paolo Duterte and his brother-in-law Atty. Manases Carpio filed separated libel complaints against the Senator.
Atty. Carpio is the husband of the presidential daughter and Davao City Mayor Sara Duterte-Carpio.
Based on the report, the complaints filed by Paolo Duterte and Atty. Manases Carprio were over the previous accusations of Sen. Antonio Trillanes IV against them. The Senator has accused them of corrupting in Uber and other ride-hailing companies.
Sen. Trillanes has yet to speak about the complaints filed against him by the younger Duterte and Atty. Carpio. With regards to the Senator's arrest over the revocation of his amnesty grant, Pres. Rodrigo Duterte has decided to wait for the judgment of the court.
The 73-year-old national leader wants no arrest for Sen. Trillanes without a warrant issued. That is what Presidential spokesperson Harry Roque has recently emphasized.
What can you say about it? Feel free to express your opinions by leaving comments below.