Social Media Users Express Reactions On 5-Minute Girl Over Rude Behavior Towards MMDA
The netizens have expressed their reactions on 5-minute girl identified as Christine Villamora Estepa for her rude behavior towards MMDA.
Christine Villamora Estepa dubbed as 5-minute girl goes viral online after her video arguing with MMDA officers who apprehended her for committing a traffic violation.
Estepa illegally parked her vehicle along the road prompting the MMDA personnel to ask for her license but she refused to present it.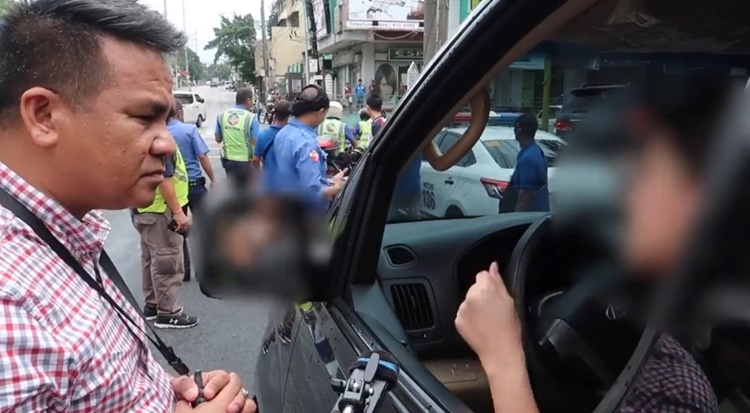 The video footage of 5-minute girl quarreling with the traffic enforcers spread like a wildfire online after it was posted on the social media.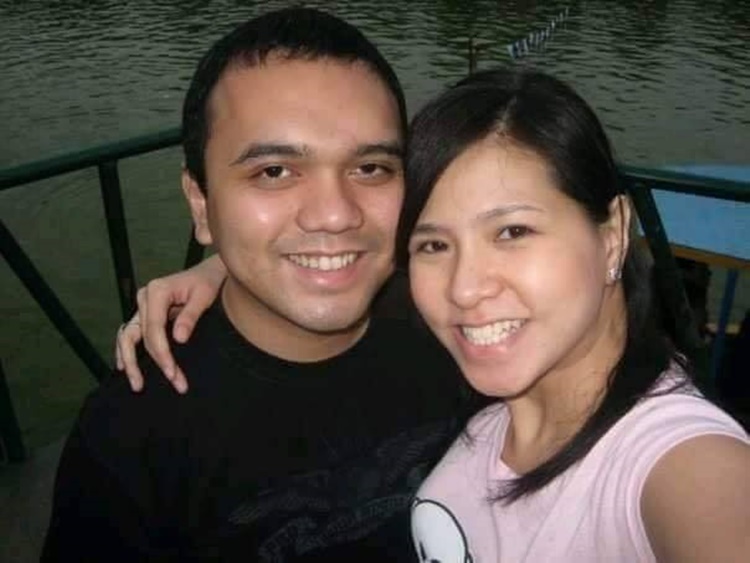 The viral video has also garnered various reactions from the social media because of her rude behavior towards the MMDA personnel.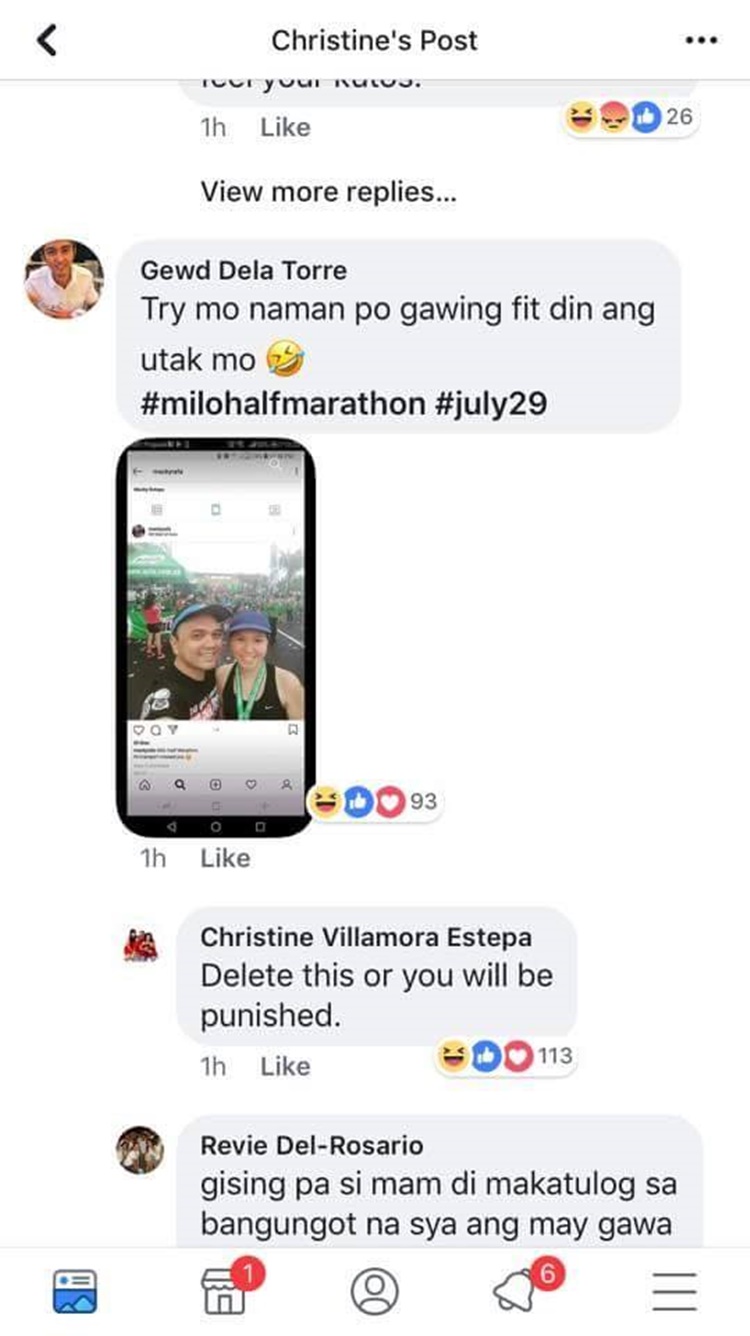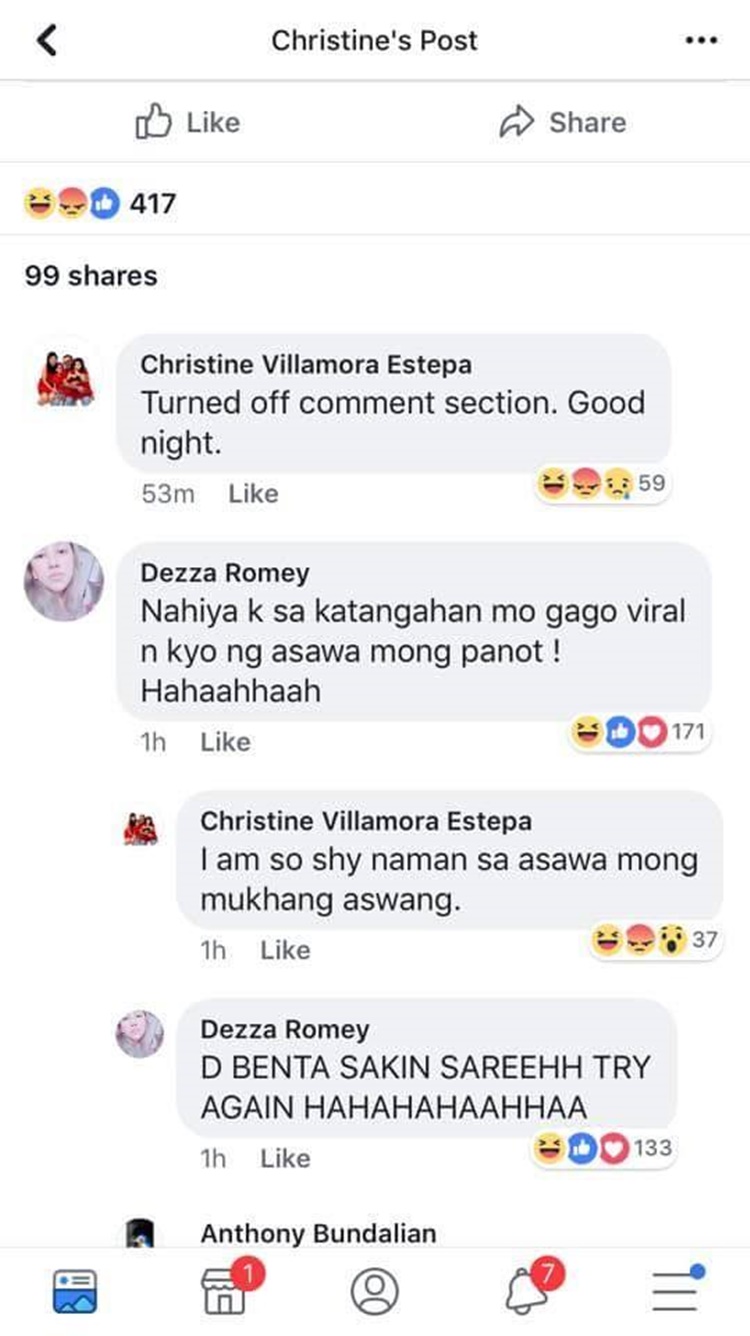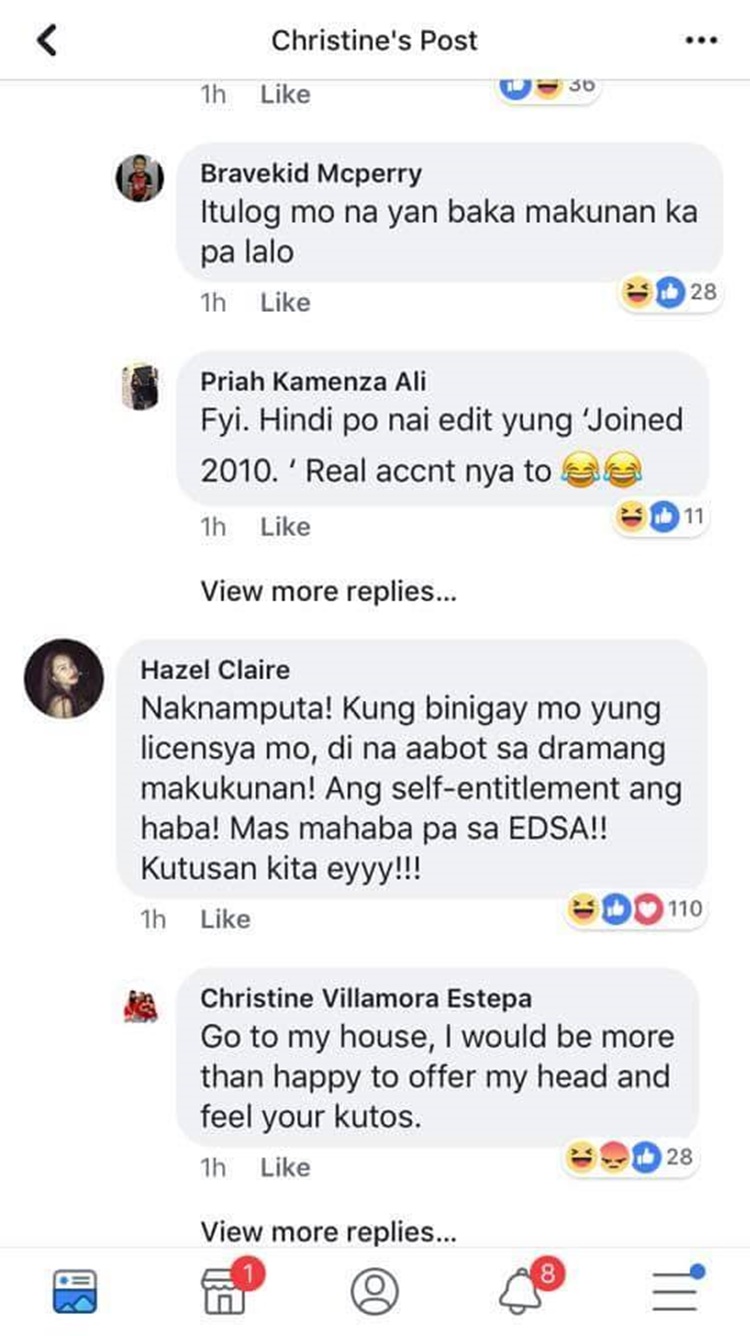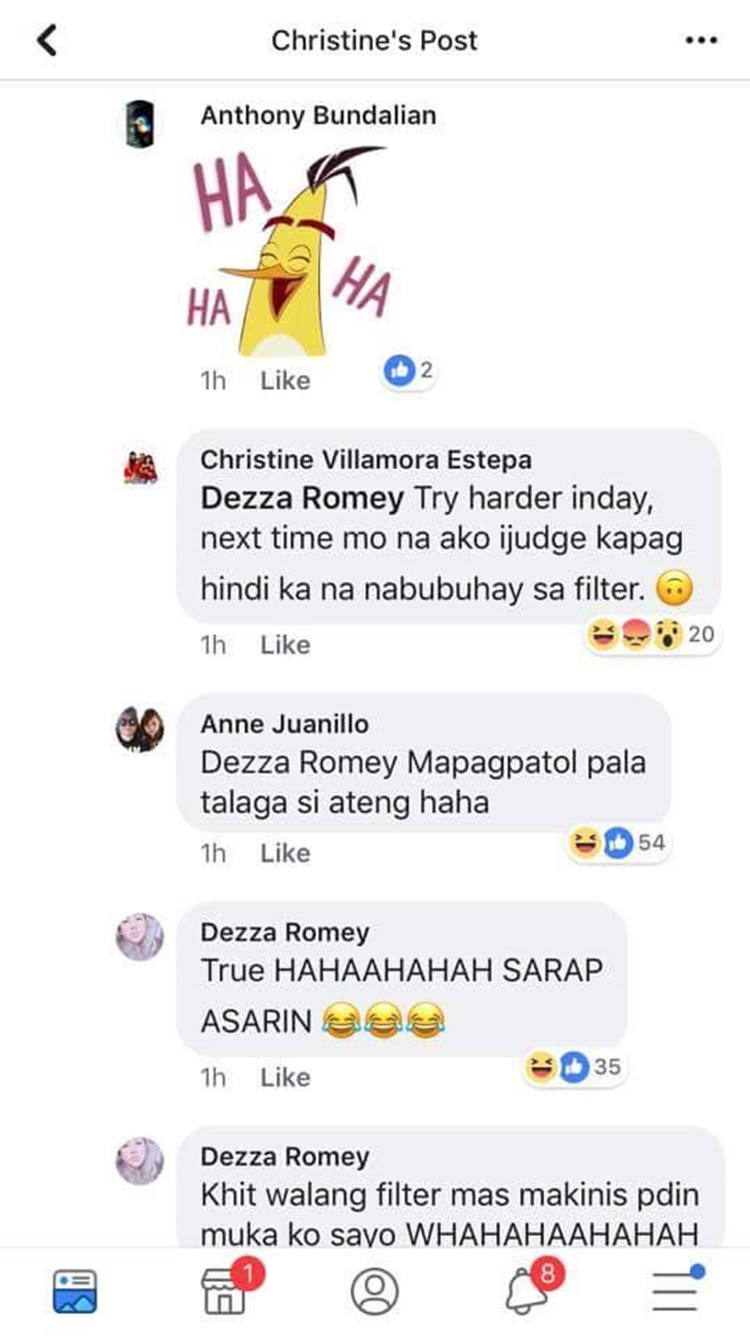 Here are some of the comments:
Angie Magsakay: "Sa sobrang talino.. nalimutan na un simpleng batas sa pagpa parking.. non stop ang bunganga."
Froilan A Payongayong: " ikaw pala yun ang galing talaga coding ka pa nyan nun nangyari yun 5 mins eh yun lang pagtalak mo mahaba na, maikalat nga pics mo hahaha"
Gio Van Ni: "Hindi takot sa bash to. Disbarment kaya?"
Filipina Salmo: "Dapat kac hinila nalang wala ng 5 minutes dto sa korea hinihila nalang d na tiantawagan ung m ari pag parking violation."
Joan Dichoson: "You're working in the law of justice but you're not following the law, so disgusting!"
Sari Ele: "Imagine…5 mins ang parking (siguro) prior the vid then the video is 14-minute length….so more or less than 20 mins iyan. Kung dinudugo ang asawa niyan…eh sa 20 mins na iyon, baka deds na iyan dahil sa blood loss. Tumawag na lang sana sila ng ambulansya kung emergency iyan. Para iwas aberya."
Lavde Lumawag: "Kung binigay m na Lang ung lisensya m sana tapos na d n.a. kailangan umabot sa ganun at sa halagang 200 pesos ung multa m. Buntis? Maka dak2 ka wagas. Kawawa namn c Mr enforcer sya pa mag babayad nang motor n.a. binanga m. Yabang2 nyo mag asawa. Umihi ka siguro may dinudugo pa kayong alibay .. yabang2 nyo mag asawa.."
Kei Si: "sabi ni panot, pano daw mapapalitan pag nakunan asawa nya, edi ipa gang bang nya sa MMDA hahaha lahat ng tropa hala bira!!! Hahah"
Aldrin Seidel: "Walang pambayad sa ticket 2h lng nmn pala pinahaba pa haha"
Dyeyson Gamba: "hindi naman buntis eh nagpapanggap para hindi matow yung sasakyan.. napakasimpleng violation hindi na para paabutin sa ganung usapan kesyo dinugo kung dinugo yan patunay na lang kesa yung pupol na dahilan malalaman naman kung buntis yan kyng totoo talaga"
Reynaldo Divinagracia: "Grabe ….baka ugali n yan…tapos napunta b sa gobyero ayon sumahol p ugali…grabe ganyan pagnapupunta sa gobyerno lumalaki ulo…nakakalimutan n pinapasajod ng tao…"
Ruth V. Delos Santos: "Malamang hindi nya dala ang lisensya nya…to the rescue si asawa na bitbit ang lisensya ni 5 mins…kunyari pa kayo mga pisti mo..porke mayamqn kayo d na kayo susunod sa batas mga ulol"
Rimmer Tagulalap: "Ang galing ng asawa nya gumawa ng scenario makukunan daw ung anak nya anak nya ba oh asawa ang gulo ng utak bobo sa batas piskal daw tsinilasin ko mukha mong panut ka eh"
Briana Jade Quintal: " buntis daw dinugo wow nmn ang palusot n ms. 5mins hahah yugn aswa nmn n panot yabng din samantalng aswa nya ng patagal kung una palng binigy n lisensya tapos dapt kc marunong kyongsumunod sa batas d porkit piskal k lusot n kyo yung bunganga mo daig mo p ang walng ping aralan wala kna sa tama mayabang kapa iniwan kawawa tuloy ang trafic inforcer n binangga mo"
Credo Marie RE EA: "May aral dw peo mas bobo p s tanang mangmang mga to…simple lng nagviolatr illegl parking kung binigay lisensya nd n sna tumakbo ang 5minutes violation due para matowing ang vehicle nia hirap b intindihin un…intentional p pra tumakas alam mo n nga n binlock n ung way mo ng mmda dahil s expression of resistance mo binangga mo p ung motor other violation yan te…after that humihingi k ng 5min eh almost 15min n nga ung pakikipagtalo mo….kung binigay mo lisensya mo within 3min ntpos sana ang usapan wla p nangyareng towing illeggal parking lng sna hindi kna din nasstress ng husto tpos ngaun eerescue ang asawa mong pareho mong bobo to make a reason n 7months k preggy??? Eh bkit k nagdadrive alone kung preggy ka??? Naku po ate natapakan mo ata ang utak mo n ipagsisigawan p ng asawa mo n #Piskal ka but you dont understand the rules, ngaun sisihin p ung mmda n nag iimplement lang nmn ng kanilang batas., my Goodness ate/kuya khit anu gawin nla pkikipagtalo s inyo kung ganyang sarado utak nio kahit may mga aral p kau…. #NonSense 
"nag-aral nga po kau peo you're not well educated., sayang naman., sana nd maadopt ng baby nio that kind of bobo genetic from the both of you" ? well i pray for the fast recovery for the both of you, seriuosly you're both sick!"
What can you say about this? Just feel free to leave your comments and reactions to this article.
You can also read Arrogant Woman Arguing With MMDA After Committing Traffic Violation Goes Viral
You can also read VIRAL: 5-Minute Girl & Husband Identity Exposed Online