Kiefer Ravena Reveals the Kind of Girlfriend Alyssa Valdez Is
KIEFER RAVENA – Prominent basketball player Kiefer Ravena revealed details about his volleyball player girlfriend Alyssa Valdez.
It is no secret to the public that Kiefer Ravena recently went through a lot of hard times. Last year, a controversial photo of him scattered on the social media and he became the center of intrigues.
Based on a report, recently, he's banned by the International Basketball Federation or FIBA for testing positive on three prohibited substances that, according to him, he took from a pre-workout drink. He can't play for 18 months.
Meanwhile, despite that everything that he's been through, Kiefer Ravena has someone who never left his side aside from his family and that is his girlfriend Alyssa Valdez, a prominent volleyball player that has captured lots of people's hearts by her humility.
https://www.instagram.com/p/BaL0neuHM5t/?hl=en&taken-by=kieferravena15
Based on a recent report in Philippines' Ultimate Showbiz Hub (PUSH), during his appearance on Tonight With Boy Abunda, Kiefer Ravena admitted that he was scared that Alyssa Valdez might break up with him last year because of the controversy he's in.
Kiefer tags himself as "very fortunate" to have Alyssa as his girlfriend. According to him, she never left his side though there were scars and the trust was broken. He admitted that it was hard for him to look at her in the eyes and explain everyday.
"She sacrificed a lot because she could have easily walked away, but she never did. And for that, you know you have a keeper, you know you have someone you can spend time with for the rest of your life," he said.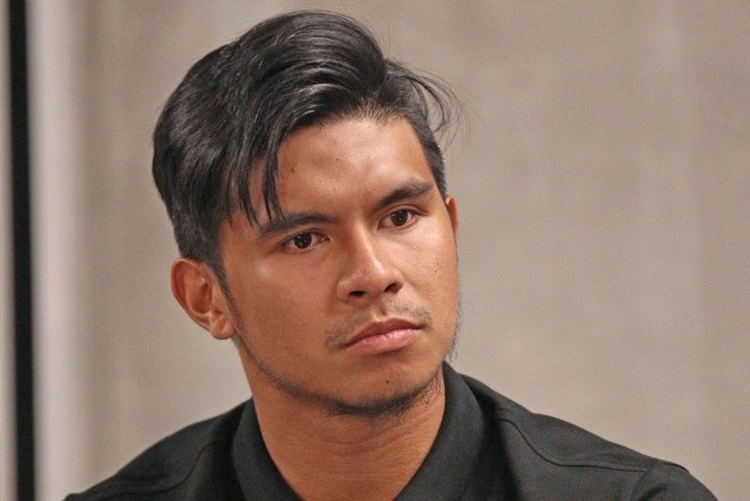 Based on the report, with regards to his basketball suspension, Kiefer Ravena expressed that Alyssa Valdez knows him and knows that it was not his intention.
During his appearance, he admitted that they have marriage talks "every now and then". Meanwhile, he stressed that they both know their priorities which are playing basketball and volleyball.
When asked if he is faithful to his girlfriend, Kiefer Ravena answered a straight 'Yes'.
"With everything that happened to us, to me. I think that's the only thing I can return to her," he expressed.
https://www.instagram.com/p/BXDjAgYlmBU/?hl=en&taken-by=kieferravena15
What can you say about this?
Read also the previous article: Celebrities React To Kiefer Positive Over Prohibited Substances
For more news and updates, follow us on Twitter: @philnews_ph and Facebook: @PhilNews