Scarlet Snow Belo Gets Suprised by Parents Dr. Hayden Kho Jr., Dra. Vicki Belo-Kho
VICKI BELO – Celebrity doctors Hayden Kho Jr. and Vicki Belo surprised their lovely daughter Scarlet Snow Belo-Kho.
Lots of people on social media are so fond of Scarlet Snow Belo-Kho, the lovely daughter of celebrity couple Dr. Hayden Kho Jr. and Dra. Vicki Belo-Kho. She is a beautiful and witty little girl who never fails to catch netizens' hearts.
While there are times that they travel as a family to beautiful places, there are also times that the celebrity couple has to miss their lovely daughter as they have to go to other places for some matters like business-related stuff or church activities based on a report.
Recently, Dr. Hayden Kho Jr. and Dra. Vicki Belo-Kho were gone for three weeks and both of them miss their little Scarlet Snow so much.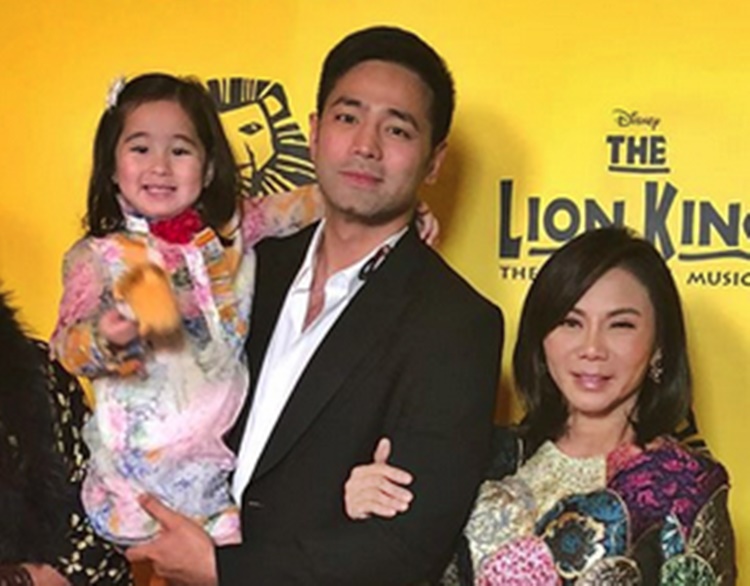 Based on a recent social media post of Dra. Vicki Belo-Kho, she and Dr. Hayden Kho Jr. did not tell Scarlet Snow about their arrival home. They surprised their lovely daughter with a bouquet of flowers and balloons.
In the video posted by the celebrity dermatologist, it could be seen that Scarlet was surprised upon seeing her parents that she stopped from walking and just stared at them. As her parents showed their arms wide open ready for a hug, the little girl rushed towards the celebrity couple.
Dr. Hayden Kho Jr. handed Scarlet the bouquet of flowers he was holding and gave her another hug. Here is the video posted on social media:
Dra. Vicki Belo-Kho's social media post caught the attention of netizens on the online platform. It has garnered more than 1.3 million views on social media and it has elicited lots of comments from netizens.
@m_m.pepito: "My tears just fell.. How @dochayden reached out to embrace his family for a hug… I am so happy for you @victoria_belo .. Your family is love"
@chandyheart: "So sweet adorable parents and kids"
@sharmi1180: "Never fails to make me smile, beautiful family"