Are Keempee de Leon and Ara Mina a celebrity ex-couple?
KEEMPEE DE LEON – Actor and television host Keempee de Leon made an unexpected revelation about him and actress Ara Mina.
That's Entertainment is undeniably one of the biggest shows under the GMA network. It was hosted by the late German "Kuya Germs" Moreno and Ike Lozada. It plays a big part in many celebrities lives as it rose them to popularity.
Among those who were part of the 80's youth-oriented show are Keempee de Leon, Jojo Alejar, Chuckie Dreyfus, Isko Moreno, Sharmaine Arnaiz, Donita Rose, Nadia Montenegro, and Ara Mina based on a recent report in Pep.
According to the report, the mentioned stars of the That's Entertainment recently reunited and their mini-reunion was featured on Tonight with Arnold Clavio's 8th-anniversary special.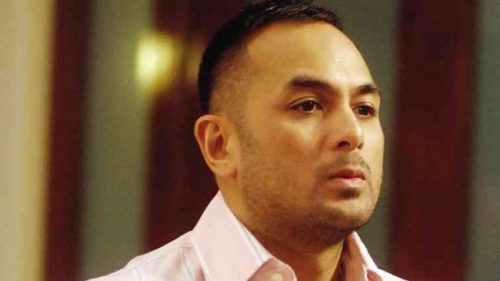 Based on the report, the mini-reunion of Keempee de Leon, Jojo Alejar, Chuckie Dreyfus, Isko Moreno, Sharmaine Arnaiz, Donita Rose, Nadia Montenegro, and Ara Mina sparked lots of revelations about them.
One unexpected revelation is that Joey de Leon's son with Daria Ramirez had a relationship with actress Ara Mina before during the That's Entertainment days. The actress was never named as one of the ex-girlfriends of Keempee unlike Manilyn Reynes, Vina Morales, and Carmina Villaroel.
"Aminin natin, naging tayo sa totoo. Hindi [kami na-blind item], alam mo naman ako, uma-underground ako," the actor said.
Based on the report, Arnold Clavio who was the host of the show expressed that Isko Moreno was a trash collector. The actor-turned-politician previously admitted that he used to collect bottles and trash and then sell it to junk shops to earn money.
Ara reminisced that there were rich people who even poked fun at Isko before because of his appearance. According to him, it was Wowie Roxas who was able to discover him in a wake of the dead and he just borrowed his clothes.
On her part, Donita Rose revealed how she was able to join the show of the late Kuya Germs. Based on the report, she narrated that Kuya Germs asked Romnick to sing for her.
"After niyang kantahan ako, tinanong niya [Romnick] ako, nakita mo yung guy dun sa stage, ang tawag sa kanya Master Showman. Tinatanong niya kung gusto mong mag-showbiz," she said.
According to Donita, she does not know yet how to speak Tagalog before so she turned to her mother who was seated at the back and her mom flashed a thumbs-up sign to her so she said "okay".
Indeed, reunions sparked unexpected revelations about the member of the show that hooked lots of viewers.