Dead Giant Squid Found in Sibutu, Tawi-Tawi
A dead giant squid measuring about 8-feet in length has been found by the residents residing in the coastal area of Sibutu, Tawi-Tawi.
On Friday morning (April 06, 2018), the resident of Sibutu in Tawi-Tawi found a dead giant squid measuring about 8-feet long.
The Facebook page "Bisaya Pay Imo" has also uploaded the video footage showing the huge sea creature, which was found in the coastal area.
However, there are still no further updates regarding how the authorities would dispose the dead giant squid.
The appearance of giant squids in shallow waters are extremely rare because they were living in the deep parts of the ocean like oarfish, according to field experts.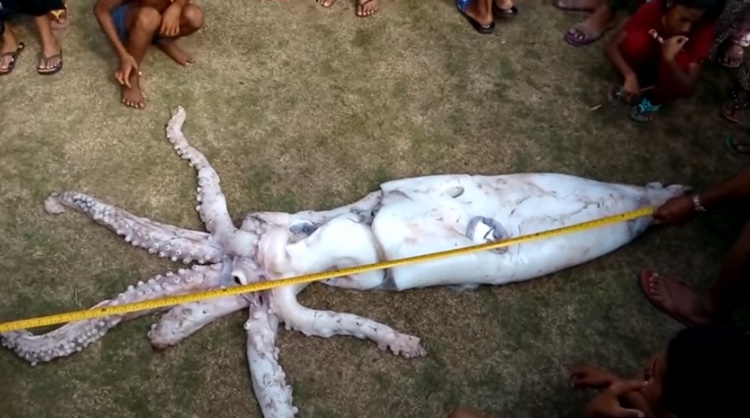 The huge deep-sea creature can usually grow up to about 43-feet in length.
Previously, the appearance of deep-sea creatures particularly of oarfish was linked to catastrophic events.
Kiyoshi Wadatsumi, a Japanese Seismologist said that deep-sea creatures are very sensitive when it comes to irregularities at the bottom of the sea.
The expert explained that the appearance of deep-sea creatures in shallow waters indicates that something is happening in the deep.
What can you say about this? Just feel free to leave your comments and reactions to this article.
You can also read Abused Pinay OFW In Jeddah Seeks Help To Go Back To Philippines