Malacañang Reporter Exposes Rappler's Pia Ranada Being Ungrateful To President Duterte
The Malacañang reporter Henry Uri has exposed Rappler's Pia Ranada of being ungrateful to President Duterte who previously shows an act of kindness to her.
Henry Uri's lengthy post on Facebook is now making rounds after it was posted in the social media revealing the alleged ungratefulness of Pia Ranada to President Rodrigo Duterte.
The social media post started reminiscing May 9, 2016, elections wherein Mr. Duterte has won as the new president of the Philippines.
The reported narrated that he and his fellow reporters fell into a "kanal" in the gutter due to squabbles, including a woman who got injured due to the incident.
President Duterte saw the incident, but the presscon goes on. When the press conference ended, the staff of the president brought Uri and his fellow reporters in Davao hospital.
Mr. Duterte and his security went inside the emergency room to personally check their condition. The female reporter also got personal treatment from the president.
The president personally tended the reporters instead of going home to rest since it was already 8 pm and he was already leading the scores after the election.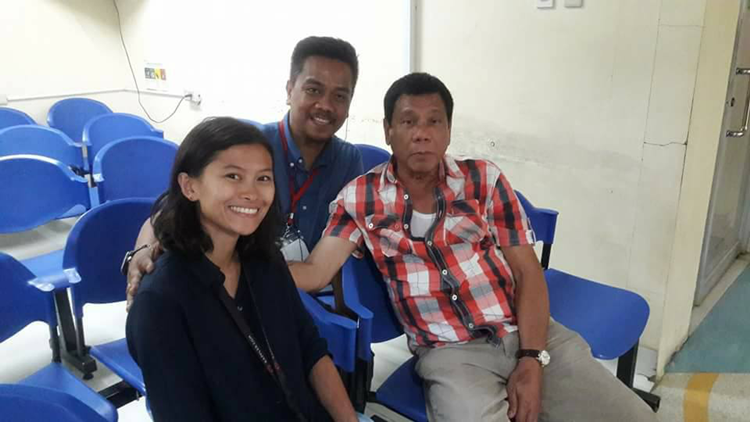 In the last part of Uri's post, he revealed that the woman took care by President Duterte is no other than Ms. Pia Ranada of Rappler.
Here is the full post:
What can you say about this? Just feel free to leave your comments and reactions to this article.
You can also read Netizen To Xander Ford's Performance "Lupet ng boses parang Renz Verano na nag-adik"