10 Interesting Facts About Bill Gates' $125-M Lavish Mansion
Here are some interesting facts about Microsoft co-founder Bill Gates' $125 million lavish mansion that you need to know.
William Henry Gates III or popularly known as Bill Gates, a co-founder of Microsoft Corporation along with Paul Allen. He was also dubbed as one of the richest people all around the world with a net worth of $88.3 billion.
Bill Gates also owns numerous properties including a worth $125 million mansion measuring about 66, 000 square feet.
In 1988, the American business magnate bought the huge lot in Medina, Washington for $2 million and spent $63 million to build his lavish home for over seven years.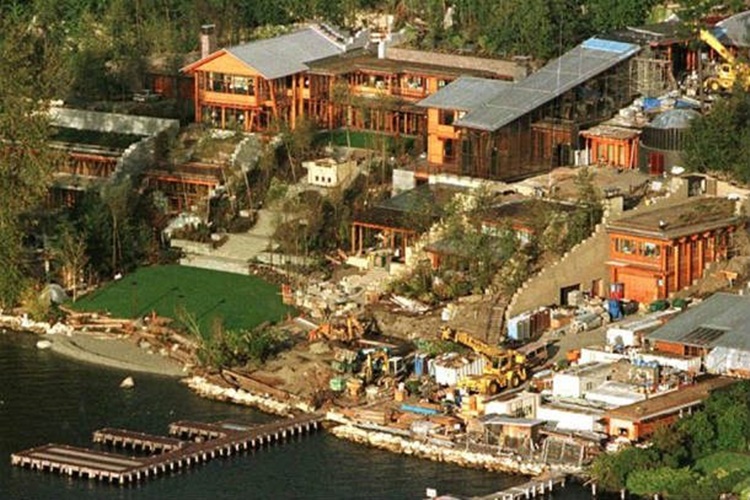 Here are 10 interesting facts the $125 million estate owned by the 62-year-old businessman.
The luxurious home was named "Xanadu 2.0" overlooking Lake Washington, which was name d after the house of "Citizen Kane" character, Charles Foster Kane.
The property is now amounting about $125 million according to King County public (–foul word(s) removed–)sor's office after purchasing the lot at only $2 million 29 years ago.
The mansion is packed with high-tech details including an estate-wide server system, swimming pool with underwater music system, limestone fireplace, 22 ft. wide video screen, high-tech sensor system, and hidden speakers.
The luxurious house has a 20-seater home theater designed in an Art Deco Style.
Favorite Tree, Artificial Stream, and Beach
The home has a 40-year-old maple tree, which is the favorite tree of Bill Gates. It has also an artificial stream is stocked with salmon and cutthroat trout, while the sand on Gates' beach is imported from Caribbean.
Gates' home was made of 500-year-old Douglas fir trees reaching about half a million board-feet. The mansion was built by 200 construction workers.
The Pool Has Its Own Separate Building
The pool can be found in a 3, 900-square foot separate building.
The mansion has also 16th-century Leonardo da Vinci manuscript called the Codex Leicester purchased by Gates in an auction last 1994, which is located at his library.
It also contains a 23 car garages wherein 10 of it are located in an underground cave made of stainless steel and concrete.
The colossal home has a total of 24 bathrooms and six kitchens.
What can you say about this? Just feel free to leave your comments and reactions to this article.
You can also read Gabriela Members, Parents Of Children Vaccinated With Dengvaxia To File Charges vs Aquino