Heart Evangelista Reminisces Moments with the Late Sen. Miriam Defensor-Santiago
HEART EVANGELISTA – Actress and My Korean Jagiya star Heart Evangelista revealed her closeness with the late Philippine Senator Miriam Defensor-Santiago.
32-year-old actress Heart Evangelista is undeniably one of the celebrities who are close to the late Sen. Miriam Defensor-Santiago.
Based on a recent report in Pep, in an interview with the source during the shoot of My Korean Jagiya, the actress was asked about her closeness with the late Senator who passed away in September last year.
According to Heart Evangelista, the late Senator was "so involved" in her life. She expressed that she was like a manager to her for taking care of her contracts and bookings and planning out her life.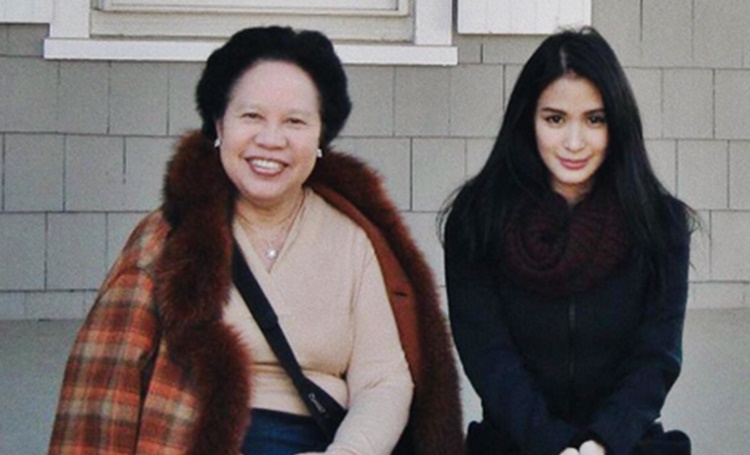 "She sketched my life for me," the actress expressed.
Based on the report, Heart said during the interview that she is in a "better place" now because of the late Senator and she is thankful for setting her up before she died.
According to the report, it was also the matchmaking of the late Sen. Miriam Defensor-Santiago which made the paths of Heart Evangelista and Sen. Francis 'Chiz' Escudero crossed.
The My Korean Jagiya star shared that the late Senator handed her a list of politician and businessmen who are bachelors with Sen. Escudero, who is her husband now, topping the list.
Based on the report, the actress allowed the late Senator to give her number to Sen. Escudero. It was at the EDSA Shangri-La Hotel when the two celebrities had their first date.
Heart Evangelista is happily married now with Sen. Chiz Escudero who is so supportive of her. Based on a report, he is even a fan of his wife's love team with Korean actor Alexander Lee who was her co-star in My Korean Jagiya.
The actress expressed that her husband does not get jealous towards her romantic scenes with Alexander and she thinks it is because he is mature enough and is secured with himself.