A video showing Tim Sawyer teasing Kapuso star Bianca Umali went viral.
Tim Sawyer, the man who became known after he posted a video showing his admiration to a flight attendant, hooked again the attention of the netizens after he posted another video wherein he called Kapuso star Bianca Umali his 'baby'.
Based on a previous report, Tim Sawyer became a Facebook sensation after he called a flight attendant his 'baby'. He posted it on the social media as he hoped to know the name of the airplane crew.
However, reportedly, the flight attendant is a married woman and she did not like what Tim Sawyer did. The man apologized to the flight attendant. He posted a video showing about the F.A. Lovestory and it was really done creatively.
Recently, another video of Tim Sawyer went viral on the social media. In the video, Tim said that he thinks he finally found his baby. The camera then slowly moved and directed to the beautiful girl beside him – Kapuso actress Bianca Umali.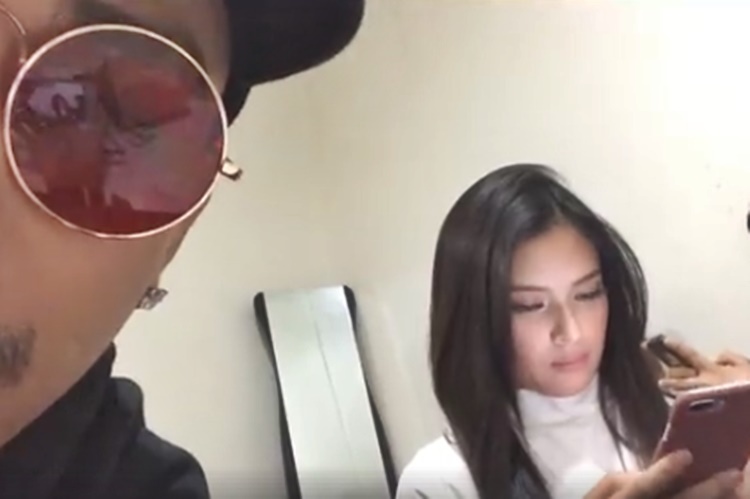 Tim kept on saying 'Baby' in front of the camera and he even introduced the beautiful girl as his 'baby'. The Kapuso star noticed it. Bianca asked Tim if he was calling her but he said no.
When the girl turned on the other side, Tim kept on saying 'I love you' in front of the camera. He then said that if she will turn around she's his. Bianca then beautifully turned around and it is evident in the reaction of Tim that he felt romantic excitement.
The Kapuso star then surprised Tim when she said 'baby' and she laughed after seeing his surprised reaction.
The video went viral on the social media. As of the writing, it has already reached more than three hundred thousand views and five thousand six hundred shares on the online platform.
https://www.facebook.com/timsawyer.ghettopriest/videos/10210273304771838/