Prepare For The Big One Earthquake, PH Volcanology Expert Says
The top Philippine Volcanology expert has warned the public to prepare for the big one earthquake for the West Valley Fault is already ripe for movement,
On Thursday (July 07, 2017), the province of Leyte has been struck by a magnitude 6.5 earthquake, which causes damage in the area and leaves its residents trembling in fear of possible aftershocks and tsunami.
The Philippine Institute of Volcanology and Seismology (Phivolcs) was expecting for possible aftershocks and further damages but dismissed the possibility of a tsunami. The Leyte quake took the lives of at least two people and injured over 100 people.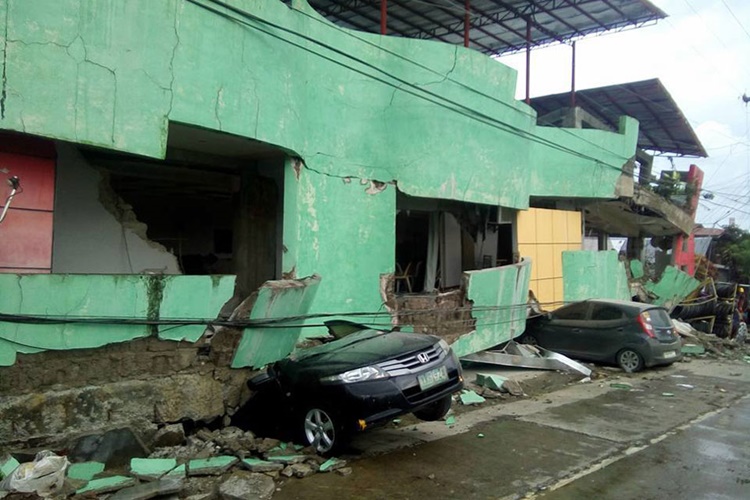 The powerful tremor in Leyte was only one of the consecutive earthquakes that struck the Philippines this year. The Leyte quake followed the Surigao quake in February, which also causes severe damage in the area.
Previously, Phivolcs director Renato Solidum has warned the residents of Metro Manila and its nearby provinces to be prepared for a magnitude 7.2 earthquake or known as the "Big One" earthquake, which could take thousands of lives.
The big one earthquake will be the result of the dramatic movement in the West Valley Fault. The fault tends to move every 300 to 400 years and expected to strike in this generation. The last major quake along the fault happened in 1658, which is 357 years ago.
This major earthquake could take the lives of about 34, 000 people and injures more than 100, 000 people. The volcanology agency also warned the public living along the fault to build or move their homes at least 5 meters away.
Phivolcs said that being well-prepared for the upcoming major quake can reduce the numbers of casualties on the upcoming calamity.
Do you really think that the quake in Leyte indicates that the "Big One" earthquake is at hand? Just feel free to leave your comments and reactions for this article.