Huge Oarfish Found In Palompon Leyte, Is It A Sign Of Another Calamity?
A huge oarfish has been found dead by the resident of Barangay Sabang in Palompon Leyte and sparked fear of a possible earthquake.
On Thursday night (May 11, 2017), a 14-foot long oarfish was found by the residents in the coastal areas of Barangay Sabang. The huge oarfish was brought to the street and causes fear to the residents of Palompon Leyte.
The appearance of this deep-sea creature in Iloilo sparked fear that it might bring possible calamity. The huge oarfish in Palompon Leyte was the eight oarfish found dead in the coastal areas of the Philippines since January 2017.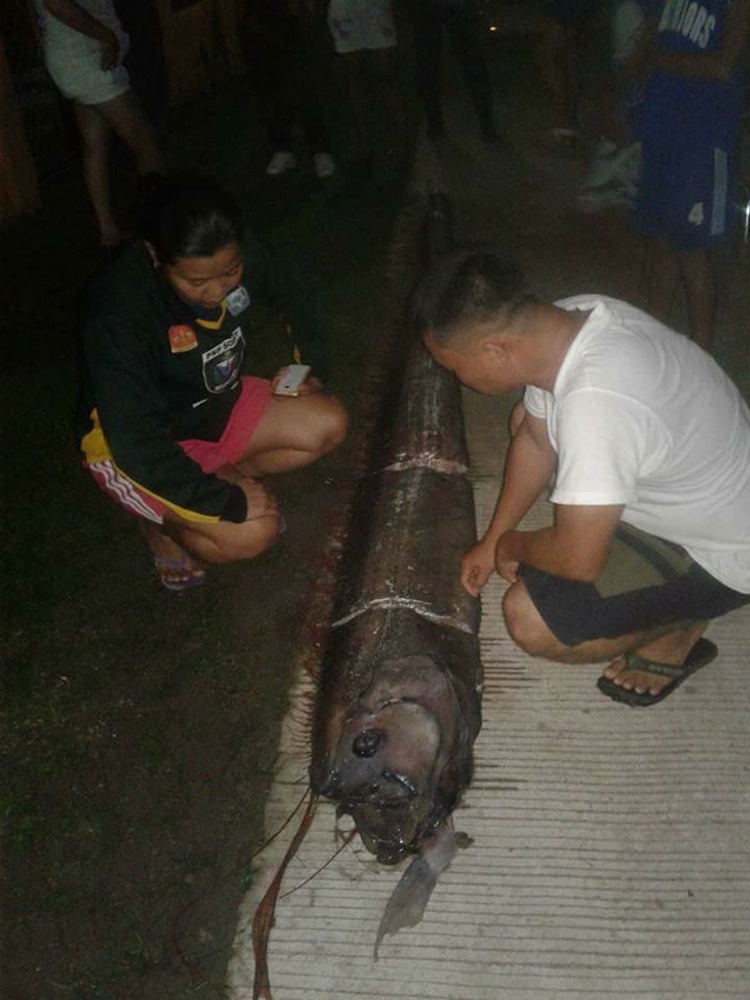 Previously, numerous appearance of oarfish in different regions nationwide was followed by consecutive earthquakes. The residents of Barangay Sabang were fearing that the appearance of deep-sea creatures in the area could be followed by a calamity.
Japanese folklore also called oarfish as "Prophet of Doom" for they are a good indicator of impending calamities such as an earthquake and other catastrophic events. Experts also explained that oarfish can really indicate earthquake through their appearance in shallow waters.
Kiyoshi Wadatsumi, a Japanese seismologist told Japan Times that oarfish are deep-sea creatures living near the sea bottom. They are sensitive to any irregular movement of active faults and their appearance in shallow waters signifies that something is happening in the deep.

What can you say about the eight oarfish found in Palompon Leyte? Do you really believe that it was also a sign of an impending calamity? Just feel free to leave your comments and reactions for this article.
comment(s) for this post "Huge Oarfish Found In Palompon Leyte, Frightened Residents". Tell us what you think abut this post by leaving your comments below.