Female Passenger "Benilda Macabante" Who's Wearing Miniskirt Saw The Taxi Driver Doing It While Looking At Her
A female passenger named Benilda Macabante who's wearing a miniskirt caught the taxi driver doing this inside the vehicle while looking under her skirt.
Nowadays, females should be always aware and observant of their surroundings, especially in public places to avoid sexual abuse and harassment. So many pervert guys who don't mind doing disgusting things in front of others.
A netizen named Benilda Santos Macabante has posted a hilarious video she had recorded while riding in a regular taxi. In the video, it can be seen that the driver refused to drop his female passenger in the area and started to do the unexpected.
Macabante shared that on Tuesday morning (May 02, 2017), she take a ride a taxi in BB Marulas Valenzuela going to her work. Everything is fine until she noticed that the driver looking at her secretly while having a conversation.
She accidentally pressed the camera of her phone and shocked when she saw that the driver was moving his hand into his manhood. She courageously video recorded the incident and posted it on the social media to serve as a warning for the female passengers.
Benilda wrote on her post that the taxi has a plate number of ABH-1419 and the driver charge her with only P110, which is actually P130. She also said that she was only wearing a plain dress with shorts inside, but the driver was just so pervert.
https://www.facebook.com/itsme.sweetbhel/videos/1899207270402946/
Here is the whole story:
"Hndi ko alam kung pano sisimulan. First time kase sa buong buhay ko mangyare to at sobrang nakakatakot lag nandun kana pala talaga sa sitwasyon na yun. ?? Sobrang nakakaiyak. ? 
6am sa BB Marulas valenzuela ako sumakay ng taxi kase late nako sa work. Tapos syempre nag me make up ako ok nman ang lahat hanggang sa napansin ko na lumilingon sya sken. Dedma ko nung una , hanggang dko sinasdyang napindot cam sa messenger tas nakita ko gumagalaw kamay nya ng mabilis , kinabahan nako pero nilakasan ko loob ko na makuhaan sya ng video. ABH 1419 plate # nya. Kunwari pa siyang kinakausap ako pero gumagawa na pala ng kawalanghiyaan !!!!!! ??? Dko magawang i confront kase natakot ako sobra. Baka mamaya kung ano gawin nya sken at dpa ko makababa ng maayos. ??Bnabayaran ko sya ng tama sa metro 130 bill ko pero kahit 110 nlang daw. Pero tang*n* mo parin kuya 20pesos yung pang mamanyak mo hayup! Mga katulad mong hayup dpat putulan na e! ??? Hindi ko sana ipopost pero para maging aware na din yung iba. Nakaka dismaya na sumakay ng taxi talaga. Kung di lang 500 bill sa grab mag grab nlang sana ko kaso nataon na rush hour kaya ganun kamahal :(Ang agang sinira ang MOOD ko ! SANA MAGING AWARE PO ANG LAHAT!!!
 PS: MAAYOS SUOT KO NAKA PLAIN NA DRESS LANG AKO TAS NAKADOBLE PAKO NG SHORTS KAYA AYUN MANYAKOL KA TALAGA!!!!????"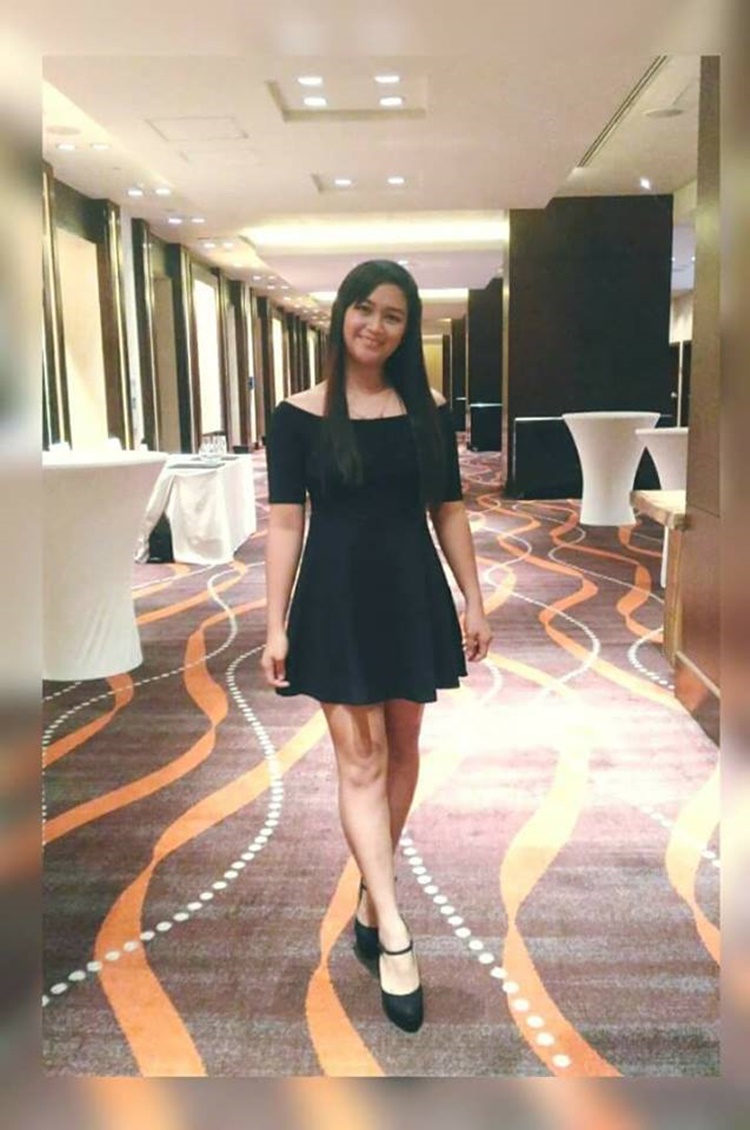 What can you say about this pervert taxi driver? Just feel free to leave your comments and reactions for this article.