OFW "Marciana 'Shane' Belino Abandoned By Saudi Employer While In Critical Condition
A Saudi Arabian employer abandoned an Overseas Filipino Worker (OFW) named Marciana 'Shane' Belino while in a critical condition at the gate of Philippine Embassy in Riyadh.
Marciana Belino, 36-year-old from Castañeda, Nueva Viscaya was turned over under the custody of Bahay Kalinga or the Philippine Overseas Labor Office (POLO) in Riyadh last April 09, 2017.
On April 11, 2017, Belino was brought at the King Saud Medical City and transferred to the Intensive Care Unit (ICU). SRA Saudi Manpower Recruitment Office sent an additional aid to Shane, according to POLO.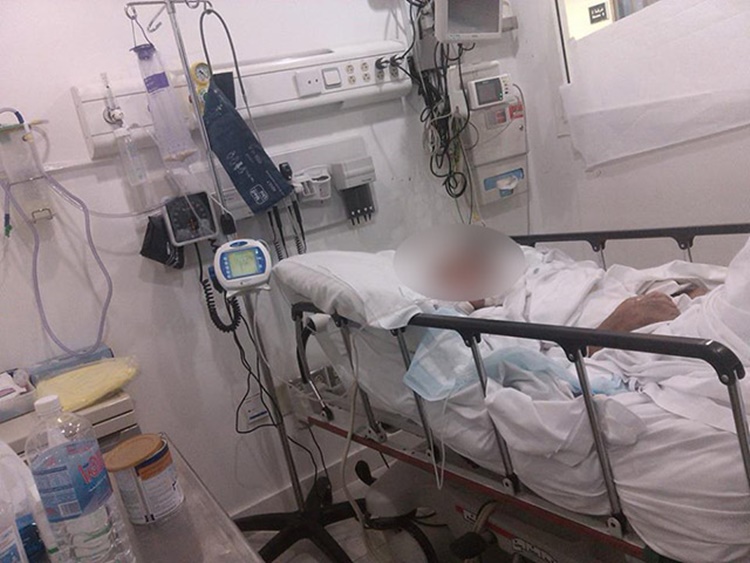 However, Belino's family were concerned about Shane's case, which could not be followed up by the authorities here in the Philippines.
Juvy Belino, Shane's sister-in-law said that an OFW went to the hospital to check the current condition of Belino and discovered that Shane needs to undergo a surgical operation.
POLO and SRA were giving conflicting information by stating that Shane is in good and stable condition, but she's actually not, according to Juvy. She also said that family Belino feels that Shane was not properly attended by POLO and SRA.
Juvy also stated that SRA contacted last April 19, 2017, while POLO on April 26, 2017. Another OFW told Juvy that the doctors needs the passport and "Iqama," a residence permit of Shane for continuous treatment and medication.
POLO was not yet responding on the inquirer of Shane's documents and personal belongings, but SRA said that they will communicate with Belino's employer. Juvy appealed to POLO that anyone of Shane's relative could visit and take care of her.
In another follow-up inquiry, POLO-Riyadh were doing their best for Shane, but her family said that she can only go back to the Philippine after the operation. Belino family were now seeking help from OFW in Riyadh for Shane.