Giant Deep-Sea Creature Found In Misamis Oriental
A giant deep-sea creature was found in the coastal areas of Zone 5, Baluarte, Tagoloan in Misamis Oriental, is it a sign of an impending catastrophic event?
Previously, the appearance of the deep-sea creatures in the shallow waters was spotted in different regions in the Philippines. Oarfish is one of the common sea creatures that was found in the coastal areas nationwide.
The appearance of oarfish in shallow waters have been linked to the series of earthquakes experienced by the country for the past few months because this deep-sea creature occurred few days before an earthquake happens.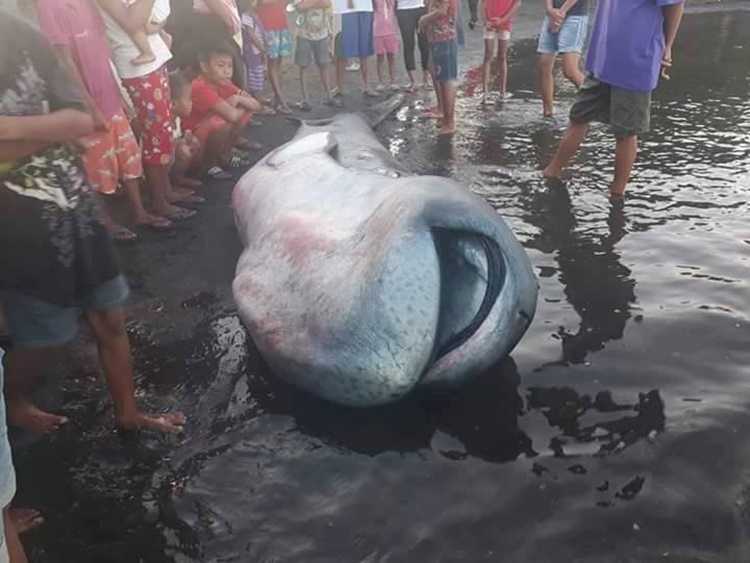 A Facebook page "Rmn Dykr Kalibo" posted photos of an unidentified giant deep-sea creatures was found in Misamis Oriental. The residents are still wondering about what type of fish that they have found on the shoreline.
Deep-sea creatures were living more than 1, 000 ft. under the sea and they were very sensitive when it comes to irregular movements in the seabed.
Japanese Seismologist Kiyoshi Wadatsumi explained that deep-sea creatures have the ability to detect any irregular activities in the sea ground. They were living in the deep waters, therefore it is easy for them to detect any irregularities in the deep.
Some people also believes in superstitious that the oarfish were a prophet of dooms and their appearance in shallow water brings catastrophic events. The post has currently 90 reactions, 52 shares, and 9 comments.
Does the giant fish found in Misamis Oriental related to the 'Big One 'earthquake? Do you think that it has a large impact to the current earthquakes?
https://philnews.ph/2017/02/22/phivolcs-confirms-big-one-earthquake-might-now-strike-anytime/
What can you say about this giant deep-sea creature? Is it a sign of an impending catastrophic event or something else? Just feel free to leave your comments and reactions for this article.
comment(s) for this post "Giant Deep-Sea Creature Found In Misamis Oriental, Is It A Sign Of Impending Catastrophe?". Tell us what you think abut this post by leaving your comments below.