A Priest Plans To Process Cory Aquino's Nomination To Be A Saint
Father Catalino Arevalo plans to start the process of late former President Corazon Aquino's ordainment as a saint, according to report.
Roman Catholic is a religion that always shows the life of the saints on inspiring other people. Some people have been already canonized and declared as a saint, because of their life closer to God. So it would not be a surprise if they would nominate a political figure to become a saint.
According to some reports, the late President Corazon Aquino was allegedly planned to beatify as a saint. Cory was the widow of Benigno Aquino Jr. which was also one of the figures in 1986 People Power Revolution.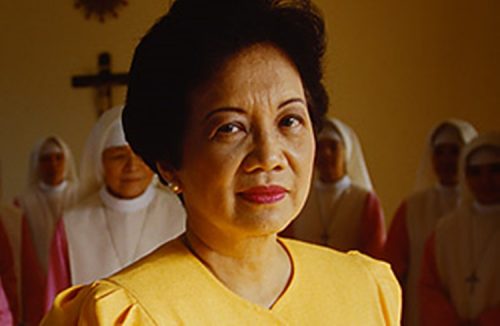 Father Arevalo commended the life of the late former President Aquino, which could be compared her to St. Francis of Assisi. He also believes that Cory is qualified and fit to be a saint for all her suffering and outstanding strength of her character.
The priest admires Cory of how she fights her colon cancer without complaining and choose to live a life of prayer until she had died due to her disease. "From what I know of Tita Cory, I see no difficulty whatsoever and I think that we should start thinking of the possibility of starting a process ourselves." said by Fr. Arevalo.
Father Arevalo also said that when Cory steps down as president she went to Assisi and was inspired by St. Francis' life. The priest also said that the late president kneeled and prayed to God that she will never complain about her hardships anymore.
One of the qualifications for sainthood nomination is at least; the nominee had passed away at least 6 years. Cory Aquino passed away last 2009, which is already six years and indicates her qualification for nomination as a saint.
Do you agree that Cory Aquino is really qualified for sainthood? Just feel free to leave your comments and reactions for this article.
comment(s) for this post "Could Cory Aquino Possibly Become A Saint?". Tell us what you think abut this post by leaving your comments below.