Know If Your Family And Home Safe From Earthquake Fault Lines, In Order To Avoid Injuries And Accidents
The Philippines is a country inside the Pacific Ring of Fire, where earthquakes usually happen. Are your family and home safe from earthquake fault lines?
Our country can be found in the Pacific Ring of Fire, where earthquakes and volcanic activities usually happen. So our country naturally contains fault lines because we are in the Pacific region, which is prone to volcanic eruptions and earthquakes.
Disaster and calamities can't be avoided due to this situation, so you might think whether your family and your home are safe from earthquakes. It is important for us to know, where the fault lines can be located in the Philippines.
This article will only focus on Metro Manila's fault lines, because of the wide coverage of the Philippines fault system. Marikina Valley Sault System is the biggest fault line system in the Metro Manila.
The valley fault system can affect the cities and municipalities of San Mateo, Rizal to Taguig City in the south up to Makati, Marikina, Parañaque, Pasig, and Muntinlupa. These areas were thickly populated and have numerous commercial centers and infrastructures.
Phivolcs said that if a 7.2 magnitude earthquake strikes the area due to fault lines movement, there will be more than 120, 000 casualties and more than 3 million residents need to vacate and transfer to safer places.
Manila, Quezon city, and Pasay have no fault line discovered yet, so they were considered safe from an earthquake. Natural calamities can't be prevented but the chances of being severely affected by disasters can be minimized.
Location and building structure should be considered when buying a property, applying for a job, and choice of school. Individuals should avoid the areas, where fault lines are located for their own safety.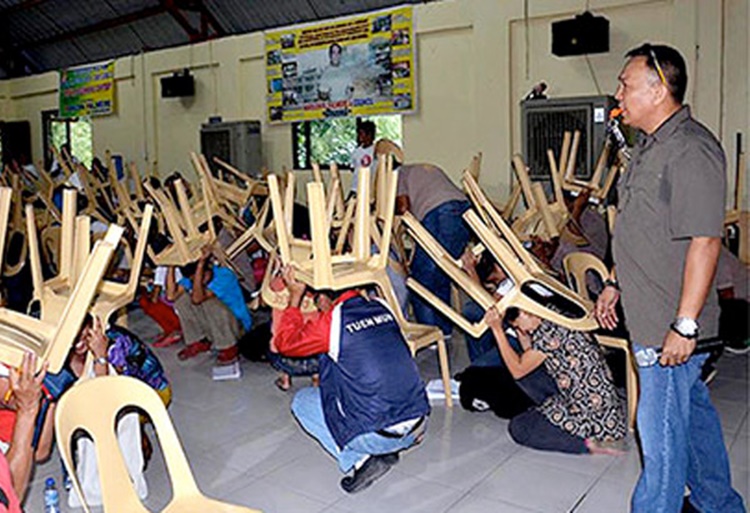 When you are already living in a fault zone, safety precaution should be implied. Earthquake drill is also recommended to avoid injuries and casualties. Most important being alert and aware all the time is needed to avoid being hurt.
Are your home and family safe from fault lines? Just feel free to leave your comments and reactions for his article.
comment(s) for this post "Are Your Family, Home Safe From Earthquake Fault Lines?". Tell us what you think abut this post by leaving your comments below.