Miss Universe Funny Memes Part 2
Miss Universe is the most anticipated beauty contest worldwide every year, here are some more memes that will surely make you laugh.
Miss Universe is an international beauty contest participated by women all over the world. Each nation will have a representative for the annual pageant. Aspiring beauty contestant from different countries doing their best as they can just to join the contest but there are only few who were qualified to join the pageant.
Each contestant has their own talents, beauty, skills, personality, intelligence, and edges in claiming the Miss Universe crown. But there's only one who is deserving to win the crown, according to the judge's decision.
Most Filipinos were good in creating something funny just for entertainment purposes. Those things, which were supposed to be serious becomes a funny one. Previously, Miss Universe 2017 memes were making rounds in the social media and made citizens laugh.
Here are more Miss Universe 2017 memes that will surely make you laugh.
Ms. Brazil
"Cup A ka, cup B ako, cup C siya…Brazil"
Ms. Colombia
"Niloko na, pinaasa pa, akala ko akin na! Colombia"
Ms. Philippines
"Mahal ang bigas, mahal ang drugas, mahal din ang patatas! Pilipinas!!"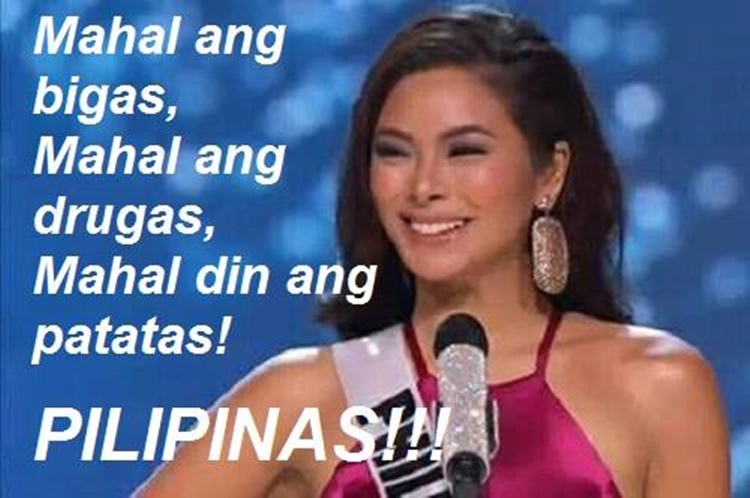 Ms. Russia
"Bakit ang bilis niya? Baka nag Russia"
Ms. Singapore
"Singa 1, singa 2, singa 3, Singapore"
Ms. Slovak Republic
"Lubak ditto, lubak doon… Slovak Republic"
Ms. Slovenia
"Wag mo siya madaliin, masyado siyang… Slovenia"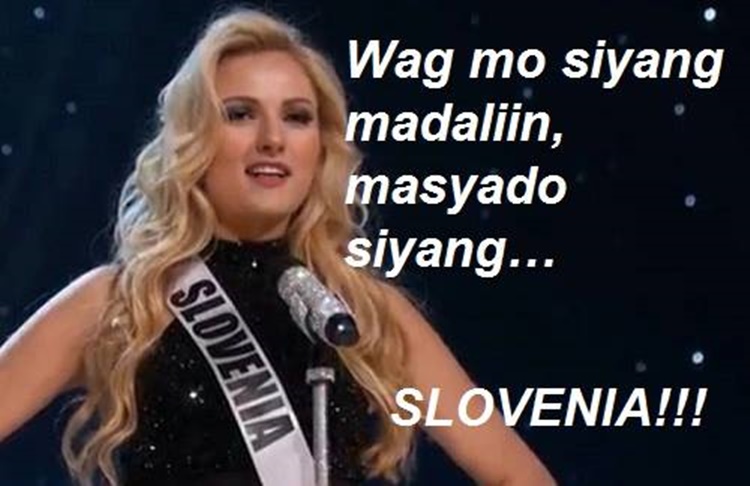 Ms. Africa
"Tsamina mina eh eh. Waka waka, eh eh…South Africa"
Ms. Sweden
"Ay pinanganak kang Suwi? Yung pinsan ko…Sweden"
Ms. Switzerland
"Mula sa bayang 100% walang bitter…Switzerland!!"
Ms. Thailand
"Tae mo, tae niya, tae nating lahat…Thailand"
Ms. Turkey
"27, 28, 29…Turkey"
Ms. Vietnam
"Parang spam, Brick ham, at Chinese Ham ako ay malinamnam…Vietnam"
These are only some of the Miss Universe 2017 memes, which was posted by the Facebook page "Beauty Pageant in the Philippines."
comment(s) for this post "Miss Universe Funny Memes That Will Make You Laugh (Part 2)". Tell us what you think abut this post by leaving your comments below.