Chaya Leaves Amazing Health Benefits To The Body
Chaya leaves have numerous health benefits for the body, it is also called as "God's Gift" because it can treat almost 100 diseases.
Chaya is also called as tree spinach and it is a fast growing plant that was cultivated worldwide. It is believed that this plant originated in Mexico and spread worldwide. It is a leafy vegetable which is similar to spinach.
It is both used for culinary and medicinal purposes because it has a wide range of usage. This leaves must be cook first before consumption because it contains toxic hydrocyanic glycosides similar to cassava. It is also a tasty vegetable such as spinach.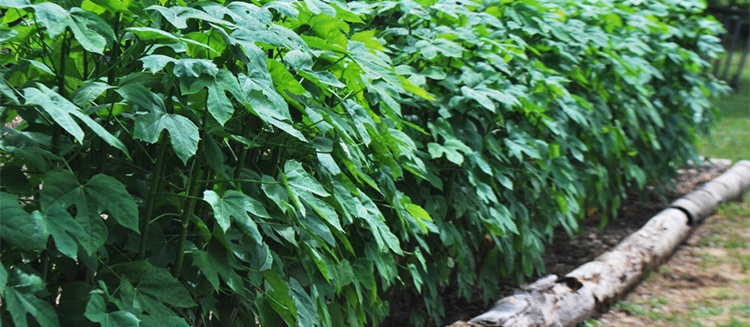 Aside from cooking it has a lot of vitamins and minerals including vitamin A, B1, ascorbic acid, iron, calcium, phosphorus, protein, carbohydrates, antioxidants, and other nutrients that are beneficial to the body.
It has also an antidiabetic effect that helps a diabetic patient in treating their diabetes. But cooking Chaya leaves in an aluminum pan may cause diarrhea so consumers were not advised to cook these leaves in the aluminum pan.
Many people believe that this plant can cure almost 100 diseases due to its numerous health benefits to the body. Chaya can dissolve cyst, cancer, and numerous types of diseases, that's why it is called a "gift of God."
It can treat asthma, anemia, sore throat, infections, headaches, kidney and liver diseases. It can prevent hemorrhoids, varicose veins, anemia, osteoporosis, and other serious diseases due to aging and environmental effect.
It can also regulate cholesterol levels, uric acid, blood sugar levels, balance metabolic system, and helps children growth. Chaya leaves can also enhance the health of the eye, cognitive ability, boost the immune system and other health benefits.
These leaves can be both added to salads, soups, or used as a tea. Chaya can be only consumed cooked or boiled but never consume it raw. Here are some tips how to prepare Chaya tea from its leaves.
Ingredients:
6 Chaya leaves
2 cups of water
Procedure:
Boil with a sufficient amount of water, then add the Chaya leaves and let it simmer for 10 minutes. Consume a cup of this tea for 3 times on daily basis before meals for best results.