Suspension Of Arrest Warrant Against Misuari Was Opposed By Some Residents Of Zamboanga
Suspension of the arrest warrant against the founder if Moro National Liberation Front, Nur Misuari opposes by some residents of Zamboanga City.
On Friday (November 04, 2016), a report says that through the holding of peace talks, the court proceedings on the rebellion charges against Misuari have been suspended for six months. The enforcement of arrest warrants against Misuari will be suspended for half a year as Pasig City Judge Maria Rowena Modesto-San Pedro granted Misuari's motion.
Misuari was fetched by Presidential Peace Adviser Secretary Jesus Dureza from Sulu to meet President Duterte in Malacañang. Some residents of Brgy. Sta. Catalina in Zamboanga City was disappointed at the national government's action. Those residents lost their homes due to the Zamboanga siege happened last 2013 led by Misuari.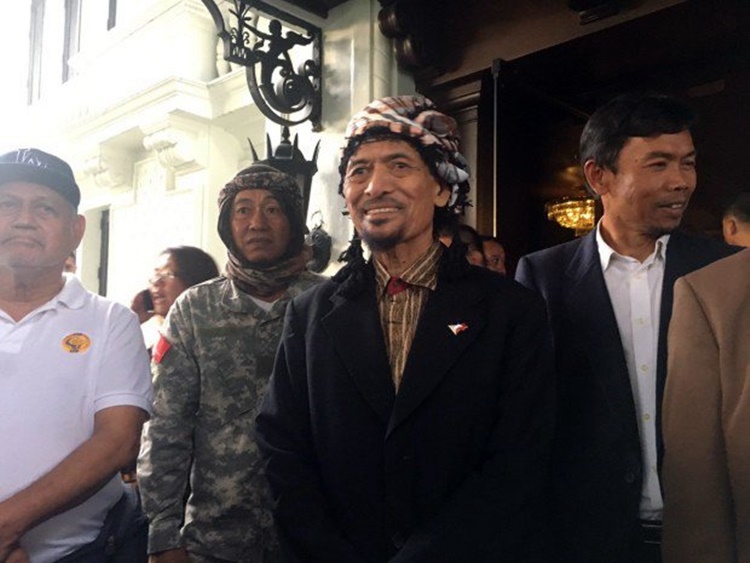 On Thursday (November 03, 2016), Beng Climaco, mayor of Zamboanga City said that they will pursue the case against Misuari for what they tragic experience on a siege led by Misuari. The city mayor said that they will sue to seek justice.
See next page for continuation
comment(s) for this post "Zamboangeños Oppose Suspension Of Warrant Against Misuari". Tell us what you think abut this post by leaving your comments below.