The ALS Ice Bucket Challenge proved that more than making fun, it has served its purpose.
The fund-raising campaign for the conduct of further studies about Amyotrophic lateral sclerosis (ALS) through the so-called Ice Bucket Challenge has collected a total of $115 million.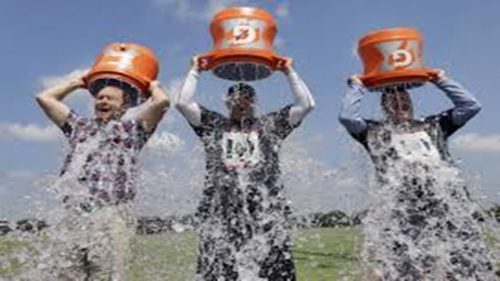 ALS, the acronym that was only known before by medical practitioners, is a motor neuron disease which affects the nerve cells of the human brain and the spinal cord.
Early signs and symptoms include difficulty walking, tripping or difficulty doing normal daily activities; Weakness in the leg, feet or ankles; hand weakness or clumsiness; slurring of speech or trouble swallowing; and muscle cramps and twitching in the arms, shoulders and tongue.
Two years ago, the viral stunt was launched to raise money to fund a comprehensive research on the disease to provide wider awareness to the public and to further medical capabilities to help aid the patients.
Six research initiatives benefit from the raised amount where the experts try to discover the genes where the said ailment roots.
Based on previous studies, the NEK1 is the common gene that causes ALS because its link is evident in three percent of the ALS patients.
ALS Ice Bucket Challenge gained interest from the netizens way back 2014.
Hollywood starts including Katie Holmes, Neil Patrick Harris, Taylor Swift, and Justin Timberlake were among those who donated cash after facing the challenge of being poured upon with a bucket full of ice cubes.
Based on the breakdown of funds of the ALS Association, $77 million or 67 percent of the amount went to research, $23 million or 20 percent benefited the patients and community services, $10 million or nine percent went to public and professional education, $3 million or two percent went to fundraising efforts and $2 million to other processing fees.
Watch the following video where artist Justin Timberlake donated cash and accepted the challenge and also nominated his friends to do the same.