Chinese President Orders Army to "Prepare for combat"
Chinese President Orders Army – Chinese President Xi Jinping has recently ordered the People's Liberation Army (PLA) to "prepare for combat" as to a possible clash against the United States for its possible actions after the International tribunal's decision goes in favor of the Philippines.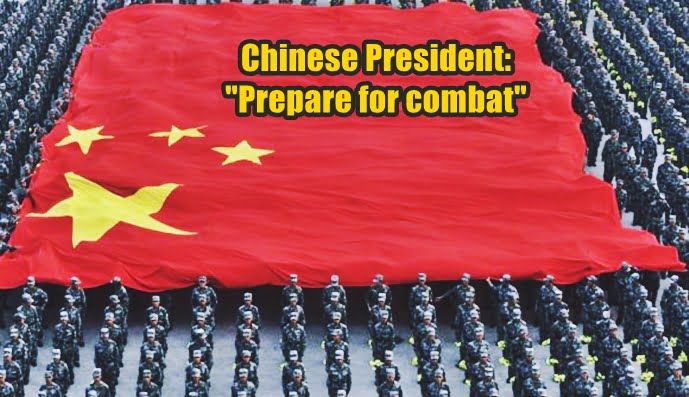 According to a report by BBC, the Permanent Court of Arbitration said that there is no evidence that the Asian Giant had historical claims over the West Philippine Sea.
As China almost controls about 90% of the West Philippines Sea, the Philippines filed a case against the Asian Giant to The Hague tribunal as the Philippines also claims that it is part of its exclusive economic zone.
China then said that stood by its belief that it won't honor the decision and even calling it "ill-founded".
Thinking that the U.S. will do aggressive military maneuvers in the said area, Chinese President Xi Jinping ordered the PLA forces to be ready for war.
According to a report by Infowars, an aircraft carrier having fighter jets have been already sent by the U.S. to the region before the ruling as the Chinese Navy said which are doing military exercises near the Parcel Islands.
The report added that China is not frightened to go to war against the U.S. and has already been issuing warnings to U.S. surveillance planes flying over the Spratlys.
According to a billionaire named George Soros, the relationship of China and Russia could really become a threat of having a third world war knowing that the Asian Giant would clash against the U.S.
What can you say about the preparation of China to war against U.S.? Will this be the spark of World War Three? How will the Philippines respond to it? Will the Philippines also go all-out against China?
Share us your thoughts in the comments below. Visit for more!
comment(s) for this post "Chinese President Orders Chinese Army To 'Prepare For Combat'". Tell us what you think abut this post by leaving your comments below.