Aquino is bound to face several charges filed against him for releasing the government funds through DAP.
The Disbursement Acceleration Program or more commonly known as DAP has recently paved the way for the release of the funds of the government after the approval of the former President Benigno 'Noynoy' Aquino III.
The Supreme Court has considered the releasing of the government fund not in line with the provisions of the 1987 Philippine Constitution.
With the declaration, charges were filed against the former President Benigno 'Noynoy' Aquino III.
The Bayan Muna,  Alliance of Concerned Teachers, Kilusang Mangbubukid ng Pilipinas, and Volunteers against Crime and Corruption were just some of those who filed malversation charges against Aquino.
According to Carlos Zarate, there were prioritized projects that were given the funds which were taken from the government's forced savings.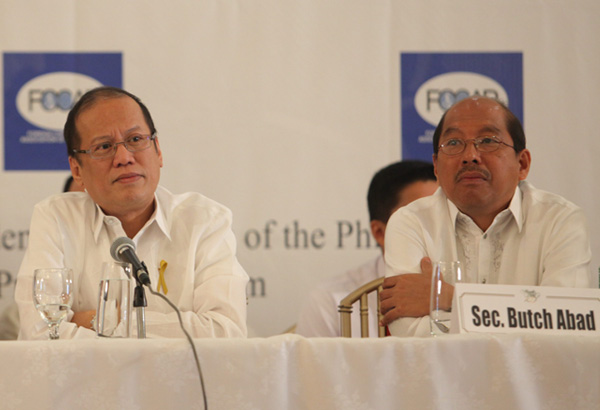 The charges were filed in the Office of the Ombudsman and it was against the former president and the former Budget Secretary, Florencio Abad.
DAP is supposedly purposed for realigning the country's economy but many people see the Disbursement Acceleration Program fund as a pork barrel.
According to Jimenez, technical malversation was committed by the former president. Further, he added that the move does not support the purpose of DAP as other approved projects by Aquino were not even helpful in the Philippine's economy.
Zarate also added that Chief Justice Renato Corona was removed from office through the use of the DAP fund.The fund served as the bribing factor to the lawmakers as to one of the complainants.
Do you want to get others updated by the important happenings around?
Feel free to SHARE this now with your family and friends on FACEBOOK or TWEET it on TWITTER to inform others.
Thank you so much for sparing a bit of your precious time to read this blog. You can like us on Facebook and visit our site more often for more updates.
comment(s) for this post "DAP Left Charges Against Aquino". Tell us what you think abut this post by leaving your comments below.