For the very first time in the history of the militants movement in the Philippines, they will be mounting a protest of support for the Duterte administration during the highly anticipated inauguration of the newly-elected President Rody Duterte. Bayan Muna will lead the groups of militants who will be staging a rally of support to Duterte.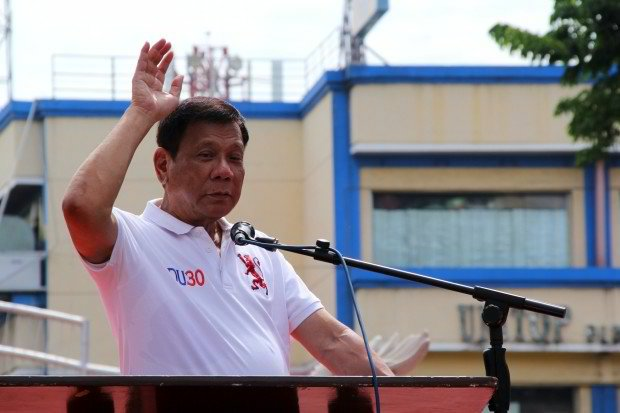 The militant group Bayan confirmed to the media that they will mount a "rally of support" for President Rody Duterte as he takes oath as the 16th President of the Republic of the Philippines, tomorrow, June 30, 2016.
According to Bayan Secretary-General Renato Reyes the planned mass movement of the militant groups is a show of support for the Duterte administration because of the government's pro-people policies and its efforts to revive stalled peace talks and end the decades-long insurgency in Mindanao.
The rally of support for Mayor Rody Duterte will be held at Mendiola Street, Manila on June 30, 2016. Aside from giving their support to the incoming Duterte administration, the militant groups also noted that they will give a compilation of proposals from various sectors on how to address the Philippines biggest problems.
The proposals of the militant groups headed by Bayan Muna, includes a report, entitled "People's Agenda." The said report was made through the effort of various organizations attending the National People's Summit at the University of the Philippines-Diliman Campus today, June 29, 2016.
Renato Reyes also noted that they will also submit copies of the People's Agenda to officials of the incoming Duterte Cabinet, Congress leaders, and the government peace panel.
Despite their support with the Duterte administration, the militant groups also noted that they will continue mounting street protest if necessary, although some members of their group were already included in the Duterte Cabinet.