Incoming House Speaker Alvarez to Fulfill Duterte's Plans
One of the only original member of PDP-Laban Rep. Pantaleon Alvarez reveals the 17th Congress plans in support of Pres. Duterte. Rep. Alvarez stated that under his term as House Speaker, the 17th Congress will spend its maiden year in pushing Pres. Duterte's ambitious plans.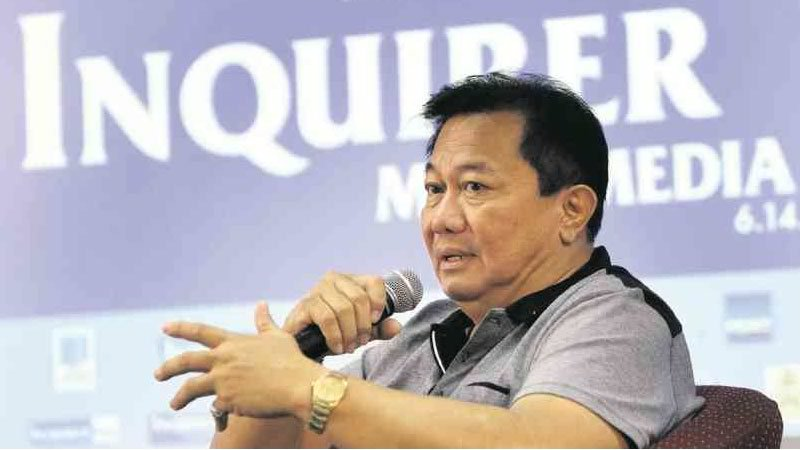 The main agenda of the Duterte administration are the following: switch to a Federal Form; Restores D3ath penalty; Lowers the age of Criminal Liability. Rep. Alvarez bares the plans of the 17th Congress under the Duterte administration during the Meet Inquirer Multimedia Forum on Tuesday. The incumbent Davao del Norte congressman speaks up on the priority measures that they will be busy with in the next three years.
The first major plans of the Duterte administration is the Shift of Government into Federalism. The plans of Duterte needs constitutional amendments as well as "revision" of the 1987 Constitution. President Duterte expresses preference for constitutional convention despite the fact that is costly.
Rep. Alvarez states that "A constitutional convention (Con-con) would be very expensive and very long. A constituent assembly (Con-ass) would be easier and less expensive. But I guess the President wants a constitutional convention so people don't say it's self-serving," he said.
According to some constitutional experts a Con-con would require an election of the convention delegates, while a Con-ass would only involve the bicameral Congress convening itself and proposing amendments to the Charter.
The congressman from Mindanao, Rep. Alvarez also reveals that if Con-con will be use to change the Constitution, they plan to hold the election of delegates simultaneously with the Barangay elections in October. Rep. Pantaleon Alvarez adds further that a federal system will open a lot of economic opportunities for local governments.
"Under a federal setup, there will be a lot of opportunities in provinces and regions. They will be empowered to control their own economy and natural resources. They will have the chance to chart their own destinies," he added.
Watch the Interview of Rep. Alvarez:
comment(s) for this post "Rep. Alvarez Bares Legislative Agenda of Pres. Rody Duterte". Tell us what you think abut this post by leaving your comments below.