The Philippines most dominant political party under the Aquino administration, the Liberal Party of the Philippines (LP) finally submitted on Tuesday its Statement of Contributions and Expenditures (SOCE) to the Commission on Elections (COMELEC) one week after the deadline set by the national poll body.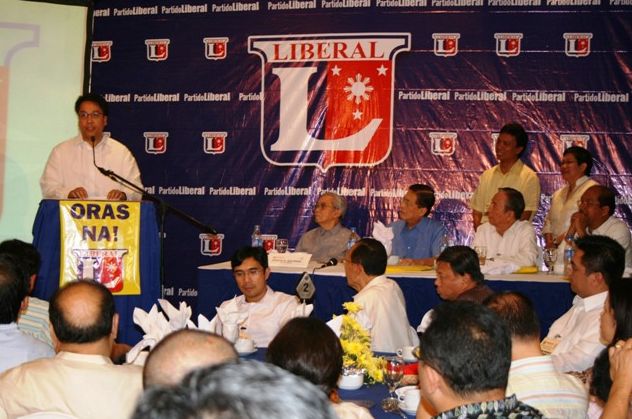 Liberal Party's SOCE was received by the Comelec Campaign Finance Office, the department who is in charge of receiving the SOCE from candidates and political parties. According to COMELEC Campaign Finance Office, their acceptance of LP's SOCE is only ministerial because the Comele en banc is yet to rule if it will accept SOCEs, which were not filed within the given deadline.
According to the document LP submitted, the party spent at least P241,097,372 last elections. The SOCE of every political party is one of the requirements need to be submitted to the Comelec right after the national elections. Failure of submitting a political party's SOCE will put the winning candidates under that said party in jeopardy.
Although the Liberal Party already submitted their SOCE documents to COMELEC, the submitted documents did not include the SOCE of LP standard-bearer and 2016 presidential bet Mar Roxas who lost to Mayor Duterte by a wide margin in the May 9 polls. The camp of Mar Roxas already requested for a 14-day extension to file his SOCE.
According to Barry Gutierrez, the spokesperson of Liberal Party, the reason why the former DILG Secretary Mar Roxas failed to submit the SOCE is because of the "voluminous number of receipts that have to be scanned and attached to the document, in compliance with the rules and in the interest of complete transparency." The country's national poll body did not release the decision yet whether to allow the extensions or not.
Under the Comelec Resolution 9991, the presidential candidate who will fail to submit his SOCE will be fined P30,000 for the first offense and 60,000 for the second offense. Also, the candidate who will fail to submit SOCE twice shall face perpetual disqualification from running for any government position.
comment(s) for this post "LP Submit SOCE One Week After Deadline". Tell us what you think abut this post by leaving your comments below.