The northernmost island of Cebu Province, Bantayan island which is considered as one of the most famous tourist destinations not only in the province of Cebu but also in the entire Philippines is now featured in a star-studded movie featuring well-known celebrities in the country. Most of the scenes featured in the movie "Camp Sawi" showcases some of Bantayan Island's most famous tourist destinations.
See Also: Camp Sawi Casts Sings May Tatlong Bobo Viral Video

The movie Camp Sawi of Viva Films will showcase the acting skills Bela Padilla, Arci Muñoz, Andi Eigenmann, Kim Molina, Yassi Pressman, and Sam Milby. Some of the most prominent shooting venue of Camp Sawi includes the famous Virgin Island, Kandugyap, Kota Beach Resorts and OMAGIECA of Brgy. Obo-ob to name a few.
According to a news report posted by a local newspaper in Cebu City, the movie with the working title "Camp Sawi" has some similarities with the popular TV series "Temptation Island." The film that tells the stories of five different women who are struggling to mend their broken hearts, find themselves inside a camp that helps them recover from their awful experiences in love. The movie is under the production of VIVA Films and N2, and directed by Irene Villamor.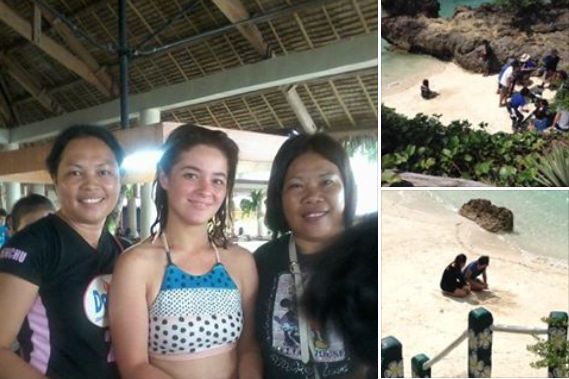 In a Facebook Post by Kandugyap Media, the FB Page revealed that one of the producers of is an offspring of the late ship captain Nonoy Mansueto of Bantayan Island. The Facebook post added further that the shooting of Camp Sawi in Bantayan Island will run until June 15, 2016.
Numerous photos of the Andi Eigenmann, Bela Padilla, Sam Milby and other members of the movie's cast were also posted by some lucky residents of Bantayan island who were able to get closer to those celebrities who are now shooting in the Paradise Island of Bantayan.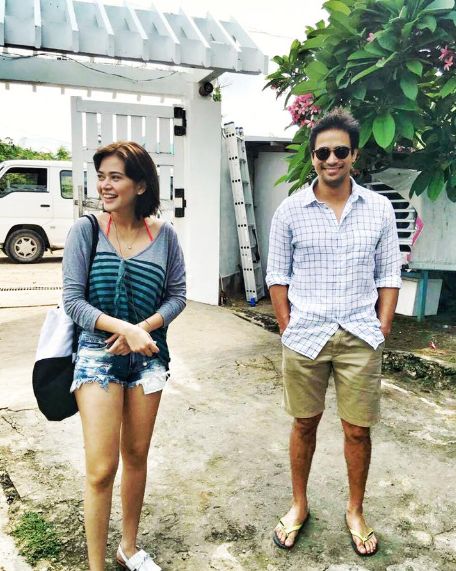 Note: Bantayan Island is my hometown, the birthplace of my clan (Umbao-Sarraga-Abello-Bula). As a blogger and Bantayanon, I am very proud that some of the most popular tourist spots in our island is now featured in a star-studded movie "Camp Sawi" particularly OMAGIECA of Brgy. Obo-ob, my birthplace. #CampSawi