One of the country's richest Taipan, the son of John Gokongwei, businessman Lance Gokongwei will continue to help the President of the Republic of the Philippines, Pres. Rody Duterte even if he is not included in list of elite members of the Executive family, the Cabinet. He wants to help the President through hard investments in the Philippines especially in the Visayas and Mindanao areas.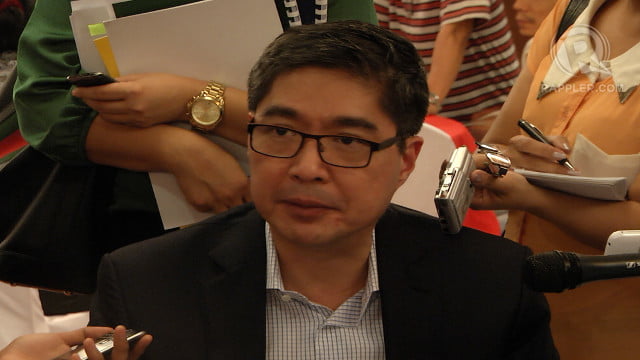 According to the 49-year-old president and chief operating officer of JG Summit Incorporated, he will help President Duterte in any way possible, he was once asked by the President to become the Finance Secretary under the Duterte administration when Carlos Dominguez initially rejected the offer.
During the annual stockholders meeting of JG Summit, he told the reporters on the sidelines that his group will continue to help the incoming president achieve his goals for the county and noted further he and his company will continue to invest and produce more jobs for the Filipino people.
Asked in what ways he will help Duterte, Gokongwei said it will be through investments in the country and creation of more jobs. The veteran entrepreneur explain that "One of the things unique about JG Summit is that we are one of the few industrial groups in the country doing difficult businesses, like petrochemicals, which we feel is essential to bringing our country to being a middle-income nation," he said.
The company of Lance Gokongwei, JG Summit is considered as the country's second biggest company with a market value of $12.8 billion and sales of $4.88 billion. Lance Gokongwei also revealed that they planned to expand their factory in Batangas. Most of JG Summit's subsidiaries – Cebu Pacific, Robinsons Land, Universal Robina, and JG Summit Petrochemical – are under Gokongwei's watch. He serves as the CEO for all 4 subsidiaries.
Aside from the planned expansion of JG Summit Petrochemical plant in Batangas, which costs an investments of around $500 million to $600 million between 2017 and 2019, Lance Gokongwei alsorevealed that for the aviation business, Cebu Pacific has to put up Cebgo, a pure turboprop operations servicing small cities in the country, especially in the Visayas and Mindanao areas. For 2016, JG Summit has earmarked a capital spending budget of P41.3 billion, lower than that of last year.
comment(s) for this post "How Lance Gokongwei Continued His Support to Pres. Duterte?". Tell us what you think abut this post by leaving your comments below.