The son of a powerful politician, Las Piñas City Rep. Mark Villar was offered by the Duterte administration to become part of the Cabinet of President Rody Duterte as the head of the Department of Public Works and Highways (DPWH). According to Villar's camp, presumptive president Mayor Rody Duterte offered the post to Rep. Villar during a meeting with Villar's family on Monday evening in Davao City.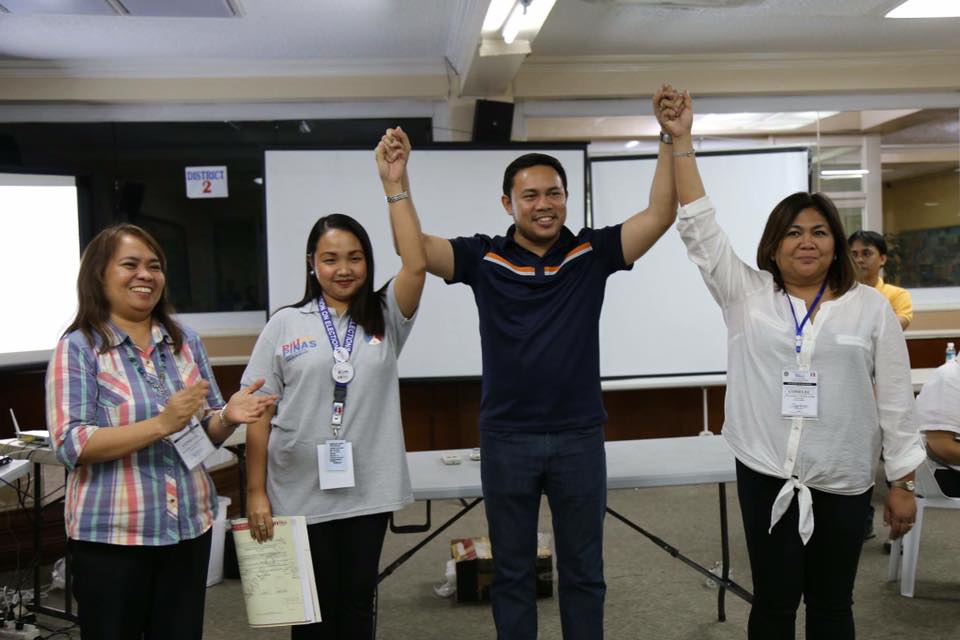 Rep. Mark Villas who had just been reelected as representative of Las Piñas was in Davao City together with his parents former Senator Manny Villar and incumbent Sen. Cynthia Villar. The Villar family who were considered as the top honchos of the powerful Nacionalista Party attended a meeting with Mayor Duterte as the PDP-Laban and NP joined forces supporting Mayor Rody Duterte's presidency.
The NP and PDP-Labn signed the "coalition for change agreement" right after the first-ever press conference of the Davao City Mayor after the election period.
Rep. Mark Villar did not release an official statement yet regarding the offer of Mayor Duterte to be part of his Cabinet Team, but he noted that he will inform the media once he come up with a final decision.
Aside from the signing of agreement between the Nacionalista Party and PDP-Laban, Mayor Duterte also welcomed the visits of Chinese and Israeli envoys who congratulated personally the presumptive president of the Republic of the Philippines.
Mayor Duterte also revealed during his press conference the compositions of his Cabinet Team and even announced during the press conference that he is willing to offer four Cabinet seats to members of the Communist Party of the Philippines.
Rep. Mark Villar is the son of Sen. Manny Villar, once considered as one of the richest senator of the Republic of the Philippines. Sen. Villar once joined the presidential race but due to the black propaganda thrown at him during the last few days before election, his popularity declined and eventually lost to Pres. Benigno S. Aquino but all allegations thrown at him were not proven in any court of law.
comment(s) for this post "Rep. Mark Villar Offered by Mayor Duterte to Head the DPHW". Tell us what you think abut this post by leaving your comments below.