The executive assistant of Mayor Rodrigo Duterte, Christopher "Bong" Go revealed during an interview with the media that the good mayor of Davao City and presumptive president of the Republic of the Philippines wants no "change" in the way he is addressed, even if he'll be the country's president come July 2016.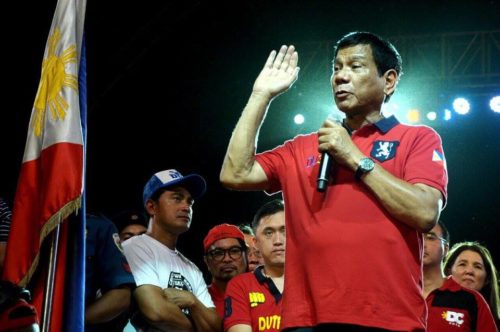 Bong Go was quoted as saying "That's right: the tough-talking mayor still wants to be called, well, "mayor" during his tenure as president. The 71-year-old Mayor of Davao City held the title of mayor on and off for over two decades now, so it's possible he's just too attached to the word "Mayor."
During previous interviews Mayor Duterte also expressed reluctance to sleep in Malacañang, which is the Philippine president's official residence. The Palace is considered as the official residence of the Chief Executive of the Republic of the Philippines.
Meanwhile, Go said that Duterte is still resting in his own house and would reemerge "during the weekend" at the earliest. Mayor Rody Duterte is best known in the city he administered for the past 20 years and he is known as a humble public servant which is seen as one of the reason why Mayor Duterte don't want to be called President Duterte.
The presumptive president of the Republic of the Philippines Mayor Rody Duterte called for healing and unification on his post-election message, the message of the mayor was also echoed by his running mate, Sen. Alan Peter Cayetano who already conceded his defeat in the Vice Presidential Race.