For the very first time in the history of the Municipality of Bantayan in the northernmost part of Cebu Province, newly-elected Mayor Art Despi ended the 90-year Escario Dynasty with his overwhelming victory against former Bantayan Mayor Chris Escario.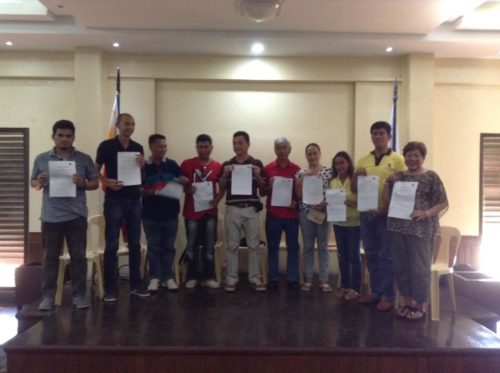 Dubbed as the "Duterte of Bantayan Island" by most of his supporters, prominent businessman and the No. 1 councilor of Bantayan, Cebu, Art Despi ended victorious in what most Bantayanons (People of Bantayan) called as the most thrilling mayoral race so far in the peaceful election of Bantayan island.
Bantayan island is composed of 25 barangays including those from the islands of Doong, Lipayran, Hilotongan and other islets of Bantayan. According to Brgy. Obo-ob councilor Arnold Abello, one of the most vocal supporter and campaign leader of Mayor Art Despi, 20 out of the 25 barangays in Bantayan favored Art Despi to be their next mayor of Bantayan, a first-class municipality in the Cebu Province.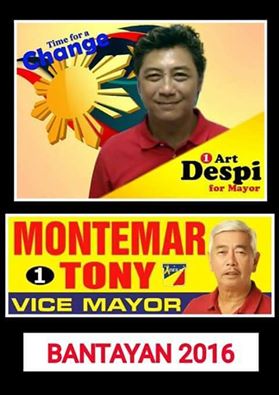 In the Vice Mayoral race, Liberal Party candidate and former Bantayan councilor Tony Montemar won the race against NUP's bet Danny Quiamco, the running-mate of Mayor Chris Escario.
The Mayor of Bantayan as well as the Vice Mayor and the Councilors of the municipality were already proclaimed by the Commission on Elections on Tuesday afternoon. Right after the proclamation of winners of this year's local election in Bantayan, Cebu, supporters of the newly-elected mayor gathered at the Municipal building as they cheered on Mayor Art Despi's victory.
Here's the Complete List of Newly-Elected Public Officials of the Municipality of Bantayan:
Mayor: Art Despi
Vice Mayor: Tony Montemar
Councilors:
1. Jerome Mata (LP)
2. Miko Pacheco (LP)
3. Paul Umbao (Team Escario)
4. Alex Layese (Team Despi)
5. Edielin Layese-Mansueto (Team Escario)
6. Danilo Despi (Team Despi)
7. Janet Montemar-Hubahib (LP)
8. Josette Tan (LP)
Mayor Art Despi's Solid Supporters from Brgy. Obo-ob: