Senator Grace Poe and Senator Francis "Chiz" Escudero confirmed on Tuesday that they have been invited by the Nationalist People's Coalition (NPC), one of the strongest political party in the country in its meeting for the 2016 national elections to be held on Tuesday night.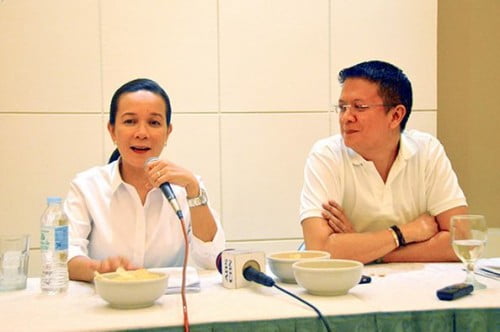 In a news report posted by GMA News, NPC spokesperson and Valenzuela Mayor Rex Gatchalian stated that the members of the party will start the process of consultation during the meeting.
According to Isabela Rep. Giorgidi Aggabao, the acting president of the NPC, he told the press in an earlier report that Sen. Grace Poe has already decided to run for President in the 2016 polls.
The NPC leader also noted that the members of the party (NPC) are supportive of a possible tandem between Sen. Grace Poe and former NPC member Sen. Chiz Escudero.
Although both potential candidates Sen. Poe and Sen. Escudero have not yet announced their plans for the 2016 elections, the NPC are looking forward for a tandem with two of the country's most popular candidates for higher positions.
Meanwhile, in a separate report, DILG Secretary Mar Roxas, the anointed candidate of Pres. Aquino, invited some of the members of the National People's Coalition (NPC) in a meeting on Tuesday morning.
According to the Liberal Party standard-bearer, Mar Roxas, he wanted to assure that the alliance between the ruling Liberal party and the NPC would remain intact for next year's national elections.