As the most awaited mega fight between world renowned boxers Floyd Mayweather and Filipino champ Manny Pacquiao comes closer, the prices of the tickets are getting excessive although tickets have not gone officially on sale.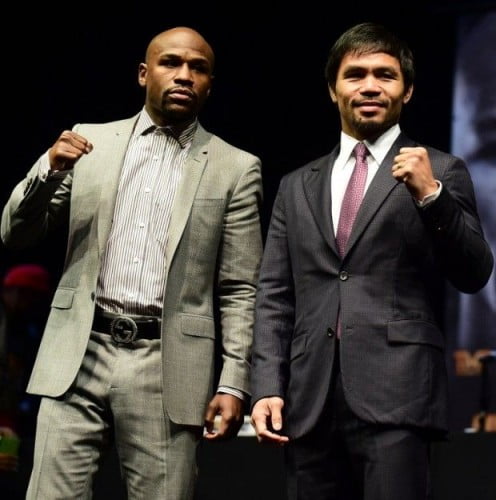 (Pacquiao (R) and Mayweather pose during a press conference held in LA, California to launch the countdown to the "Fight of the Century".)
Bob Arum, the head of Top Rank promotions, confirmed that the tickets would be available Thursday, assured by top official of MGM Resorts International that the tickets will be available soonest.
Fans, however, are worried in finding tickets available as various promotions, the MGM group, and sponsors have faster access on tickets and as far as complimentary commitments are concerned.
With the reported limited number of tickets available, the demand grew and so the prices of the tickets now in estimated range from $1,500 to $10,000. Promoters in the other hand are expecting that the tickets will be sold out minutes after the tickets officially go on sale.
The "Fight of the Century" was slated on May 2 at MGM Grand Garden Arena in Las Vegas.
H/T: Inquirer.net; AFP Photo by Frederic J. Brown