The world's leading magazine, Forbes, came out with the latest annual list of the World's Most Powerful Brands for the year 2014. The Cupertino-based company, Apple, topped this year's annual list of Most Powerful Brands with a brand value estimated at $124.2 billion.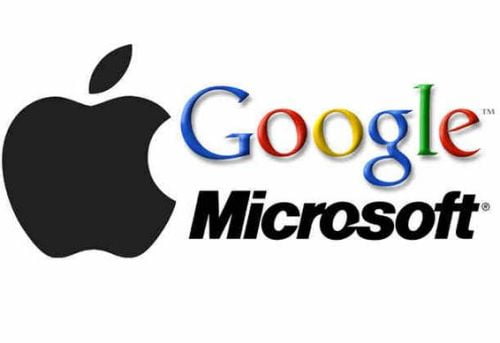 Apple, which is known worldwide as the iconic company who made iPhone, was nearly twice as much Microsoft Corporation, which ranked second on the list with a brand value of $63 billion for the year 2014.
Coming up at the Top 3 in the list of the Most Powerful Brands worldwide, is the world's leading search engine and technology giant Google, with a brand value of $56.6 billion.
Coca-Cola, one of the leading beverage company in the world ranked No. 4 with a brand value of $56.1 billion and IBM at No. 5 with a valu of $47.9 billion.
In the latest list of World's Most Powerful Brands, only two company made it to elite list of brands, South Korea's Samsung Electronics and Japan's Toyota Motor Corporation.
Here's The List of the Top 10 Most Powerful Brands Worldwide:
1 Apple $124.2 billion
2 Microsoft $63 billion
3 Google $56.6 billion
4 Coca-Cola $56.1 billion
5 IBM $47.9 billion
6 McDonald's $39.9 billion
7 General Electric $37.1 billion
8 Samsung $35 billion
9 Toyota $31.3 billion
10 Louis Vuitton $29.9 billion
comment(s) for this post "Apple Tops Forbes' List of Most Powerful Brands Worldwide for 2014". Tell us what you think abut this post by leaving your comments below.