The warrant of arrest against Senator Ramon "Bong" Revilla Jr. was already released by the Sandiganbayan on Friday, June 20, 2014. Aside from Sen. Revilla there are 31 other personalities included in the warrant of arrest as Sandiganbayan charged them with graft and plunder cases over the "pork barrel" fund scam.
See Also: Sen. Bong Revilla Surrenders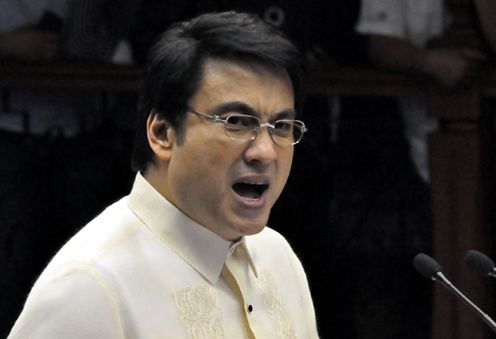 See Also: Sandiganbayan List of Plunder & Graft Cases Accused
The Sandiganbayan issued the arrest warrant document signed at around 8:45 P.M. yesterday, by Associate Justice Efren De La Cruz, presiding judge of the anti-graft court's First Division. The arrest warrant against Sen. Revilla and 31 others ordered the authorities to arrest the Senator.
Aside from Senator Bong Revilla the warrant of arrest was also intended for the Senator's chief of staff Richard Cambe, the detained and alleged pork barrel scam mastermind Janet Lim Napoles and Napoles brother Reynald Lim, the fugitive who remains at large from the serious illegal detention case filed against him.
The four accused of graft charges will join the other accused that is covered by the arrest warrant, they were Budget Undersecretary Mario Relampagos, Technology Resource director Dennis Cunanan and dormer director Antonio Ortiz together with several government employees.
According to Sandiganbayan, the cour set the bail for the release of those charge with graft at P30,000 each count of graft charges. Although Senator Bong Revilla can avail of the bail for the graft charges, the other case charged against him, the Plunder case is a non-bailable offense.
comment(s) for this post "Warrant of Arrest Against Sen. Bong Revilla Released on June 20, 2014". Tell us what you think abut this post by leaving your comments below.