Candace Kendall was crowned as Miss New York 2014 during the coronation night held on Sunday Night, January 19, 2014 (US Time) at the Performing Arts Center in Purchase College, New York.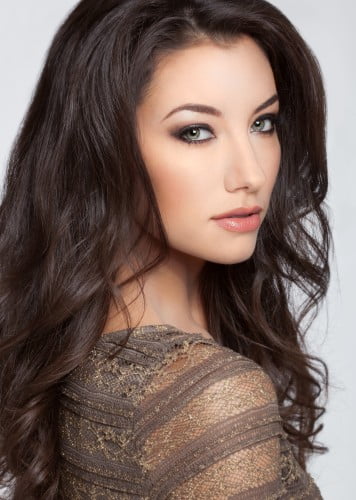 Photo Credit: Miss New York USA/ABS-CBN News
The Filipino-Dutch-American model will represent New York this summer in Donald Trump's Miss USA pageant and if she possibly wins on the beauty pageant, she will represent USA to compete in Miss Universe 2014.
This will not be Candace Kendall's first experience on national pageant stage,  she was crowned before as Miss Teen New York in 2006.
The 25-year-old Candace Kendall earned degrees in finance and accounting. Candace Kendall, whose father is a half Filipino and half Dutch worked as a professional model after she graduated in 2011.
"My father is Dutch and Filipino, my last name Kuykendall is Dutch, but my grandparents were from the Philippines, and I heard a little bit of Tagalog from them but I don't now how to speak it myself," Candace Kendall said in an interview with ABS-CBN News.
Here are Miss New York 2014 Top 20 Contestants with no particular order:
Candace Kendall- Miss New York 2014 Winner
Serena Bucaj- First Runner Up
Brittany Jasenski- Second Runner Up
Ana Maria Lawson- Third Runner Up
Michelle Medoff- Fourth Runner Up
Chelsea Skidd
 Tara Fitzgerald
Jenna Terado
Brittany Chen
Alyssa Schmidt
Kayla Brooks
Kelly Bojos
 Olga Litvenenko
Angelina Darasol
Dana Wacher
Megan Hernandez
Danielle Cinone
Christina Pagliero
Sana Serrai
Alyssa Antonachi