The Philippine representative to the world's most prestigious beauty pageant, the Miss Universe 2013 shared a video message to her fans after winning as the 3rd Runner-up of the Miss Universe 2013 held last November 9, 2013 (Moscow Time) at the Crocus City Hall in Moscow, Russia.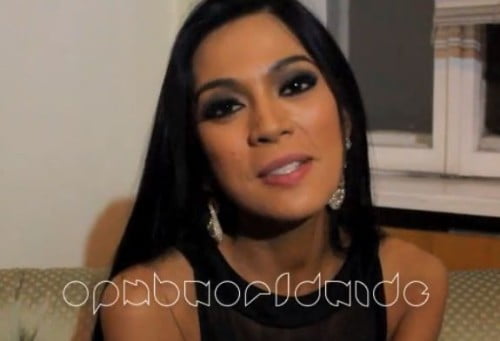 The 24-year-old beauty queen continued the success of the country as the Filipinos celebrated the 4th consecutive placement of the Philippines in the Top 5 of the Miss Universe. The winner of this year's Miss Universe was awarded to Gabriela Isler of Venezuela.
Ariella Arida showcased her signature walk during the bikini competition of the Top 16 before advancing to the Top 10. In the evening gown competition, Arida elegantly paraded a yellow dress that finally earned her a spot in the Top 5 of the Finals.
Ara Arida was also impressive in the final question and answer portion of the Miss Universe 2013, she was asked by judge Tara Lipinski with the question, "What can be done about the lack of jobs for young people starting their careers around the world" she asked.
The Philippine bet Ara Arida, the only candidate who did not use an interpreter answered, "For the people who have lack of jobs, I do believe that we people should invest in education and that is my primary advocacy, because we all know that if everyone of us is educated and well aware of what we are doing, we could land into jobs and we could land a good career in the future. Education is the primary source and ticket to a better future." she stated.
Watch the full video interview of Arida After her Success in Miss Universe 2013:
Video courtesy: OPMB Worldwide